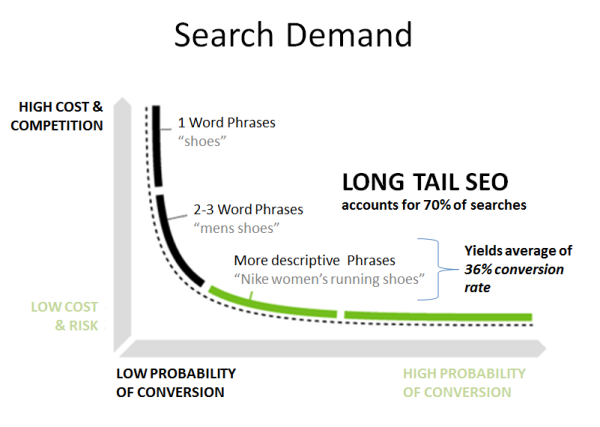 Keywords are the building blocks of any website whose creators – whether personal or corporate – want to attract a significant level of traffic from search engines (organic traffic, in other words). In a nutshell, if you sell widgets, then you want your website to appear high in results whenever people search for "widgets."
Defining and implementing a keyword-based strategy, as we will see throughout this ongoing series, is crucial to building and marketing an effective website. The first step, which we will discuss here, is keyword research: For what is your target demographic searching in Google when they are looking for your company's product or service?
To help you to find the answer, there are many available tools including the Google Adwords Keyword Tool and the SEO Book Keyword Tool. In this example, we will use Google's tool since it is extremely popular – and we will explore as if we were targeting people interested in forex and currency trading in the United States. (The sector is popular enough to provide a wide variety of keywords for analysis in this educational context.)
There are many different columns of data that one can include, but these four are the most common:
Competition – A general metric of how many websites are competing for that keyword in both organic and paid (PPC) search. The higher the value, the harder it will be to rank highly for that term. (This field is an actual, specific number when the data is exported into Excel.)
Global Monthly Searches – An estimation of how many people throughout the world search each month for that term on average
Local Monthly Searches – An estimation of how many people in your specified area (in this case, the United States) search each month for that term on average
Approximate CPC – If you would plan to run a paid-search campaign, this is the current price that you would pay per click
Initially, I found 800 keyword ideas for forex and currency trading – after all, it is a profitable (and extremely competitive) industry. Now, you can run other related terms through the tool to get other ideas as well. Depending on the sector, you may have a few thousand possible keywords after eliminating any generated duplicates.
Once you have exported all of the keywords into an Excel file, you can start the analysis in order to develop a basic website structure. First, it is important to know what exactly you want your website to do – each theme, product, or service will need its own keyword-based section or page. As you go from the home page to section pages to individual pages, the keywords that each page targets will go from general, "short-tail" ones to specific, "long-tail" ones.
Here is a short example of a possible website-hierarchy for a website that would focus specifically on "learning forex," "forex trading," and "forex news":
Forex

Learning Forex

Forex Learning Books
Forex Learning Videos
Forex Learning Center

Forex Trading

Forex Trading System
Forex Trading Exchange
Forex Trading Market

Forex News

Forex Currency News
Forex Market News
Forex Exchange News
For your industry and sector, the keywords that you choose (and the website structure that you create) will depend on your business strategy, marketing strategy, website purpose, search volume, keyword competition, and ability to create quality content pertaining to those keywords.
Websites need to have a keyword-based hierarchy that is logical and intuitive to both users and search engines. This method allows users to find what they need easily, and it helps to gain higher rankings in search results for the targeted keywords.
However, this process is just the first step in optimizing a new website or one that is being revamped. Once you know the keywords you will target and the general layout of the site, it is time to optimize the website itself as it is being created and published. And that is a topic for a future post.
Thanks for reading! Follow me on Twitter. See my marketing speaker page or marketing workshop page to have me visit your conference or company!