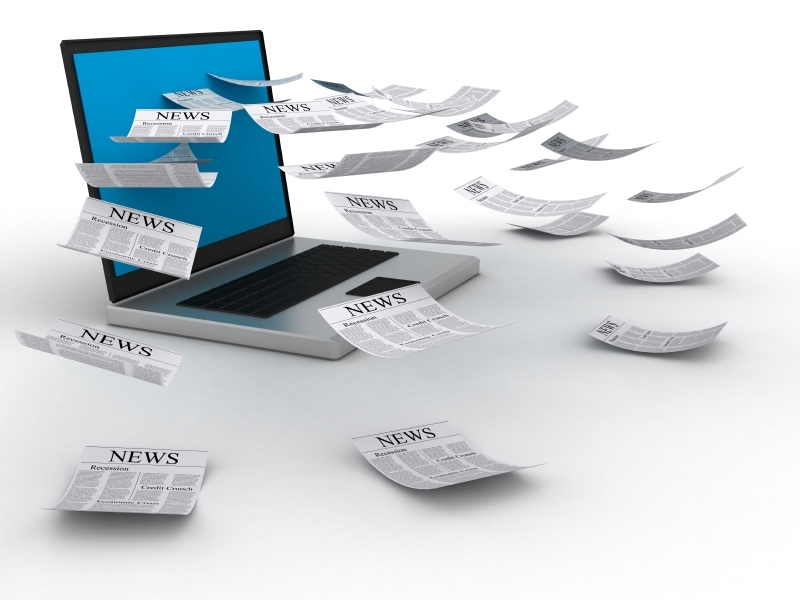 "Did Google just kill PR agencies?" That was the headline of a recent article on ZDNet whose author misunderstands the nature of online public relations and SEO – the answer to its question is a resounding "no."
Tom Foremski, the author, cites this page of Google's guidelines that now warn against having optimized anchor-text in press releases and writes:
…PR agencies are essentially engaged in a form of SEO (Search Engine Optimization). Google is at war with SEO companies and is trying to wipe them out.

Except for the most basic aspects, it sees all SEO as blatant attempts to game its algorithm. Only scammers would want to do that, is its thinking, therefore those businesses that paid for SEO services must be penalized as scammers.
Online Public Relations Today
With all due respect to Foremski, he gets both online PR and SEO completely wrong. Public relations, in this context, has always been about obtaining media and blogger mentions of companies and their content – it has never been about gaining backlinks directly. The "online" part of PR today simply means using Internet press releases, social media, and related methods to get coverage. An attempt to use media relations directly to obtain links is one example of falling victim to the hype cycles that occur whenever any new marketing medium or technology arises.
News releases, however, do have their places. John Mueller, one of Google's lead webmaster-trends analysts, addresses the issue of online press releases in a YouTube video:
Barry Schwartz summarizes the video at Search Engine Land:
Google's John Mueller did add that there is still great value to using press releases. The goal of the press release is to get the word out to the press about your new service or product. When the press hears about what you have to offer and if/when they decide to write about it on their own sites, those links do not need to be nofollowed. In fact, those stories written editorially are the links that Google values the most.
Any online PR strategy that relies on press releases with keyword-focused anchor text will fail. The Internet, just like the telephone, is merely a PR tool to build relationships and pitch. The traditional PR best-practices never change.
SEO Linkbuilding and Online Press Releases
Moz CEO Rand Fishkin recently posted this tweet that should be remembered by any online marketer: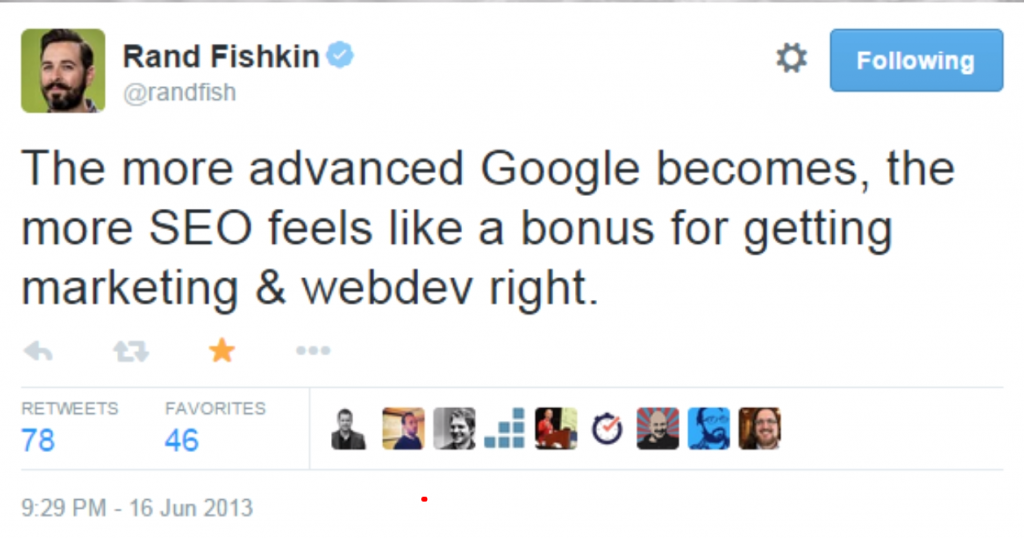 As I will discuss in my talk at Search Marketing Expo (SMX) Milan, Italy, in November 2013, there is no such thing as doing good PR for SEO. There is only doing good PR itself. The development and execution of a quality public-relations strategy will naturally lead to links from quality, relevant outlets in the way that Google itself likes and recommends. These are "earned" links and not "built" links.
Still, as Tara Geissinger notes in a Spin Sucks article, there are SEO best practices to implement in online press releases:
Optimize titles and text with natural language to get the releases found in search results
Use "no-follow" links to eliminate the risk of Google penalties
Publish releases that build brands and offer real value to journalists and not only as efforts to build links
Gini Dietrich correctly writes at Social Media Today on Google's recommendations on Internet news releases:
We'll actually have to do media relations the way we are supposed to do it: By building relationships first and then pitching a story idea.

I know most of you know this intuitively, but get bogged down in client pressures and not having enough time and it's so easy to just hit send to a bunch of journalists and bloggers and cross your fingers, but you will have much better luck sending a story idea to 10 solid relationships and get nine stories than to send 100 or 1,000 news releases and get only one.

I like those stats much better.

Google is doing you a favor. It's not killing us. It's not killing our profession. It's making us better.
What SEO Really Is
Foremski is also wrong when he writes that Google "sees all SEO as blatant attempts to game its algorithm." If that were true, then Google would not have published its own SEO best-practices (PDF). Rather, Google is attempting to eliminate so-called "black-hat" and spam SEO practices such as the aforementioned exact-match anchor text in press releases.
As I wrote in a prior post, true SEO is a "collection of best practices" including doing web development well, doing social media and content creation well, doing website conversion well, and doing PR well. As Fishkin's tweet shown above observes, companies that do all of these things well will naturally increase their prominences in search results as online marketing becomes increasingly integrated. This is good SEO. It is not easy, and it takes a lot of work – but it leads to the best long-term results. See a prior essay of mine on how PR is the best SEO strategy.
Owned and Earned Media
As Michael Brito, Senior Vice President of Social Business Strategy at Edelman, notes at Hootsuite, there are three types of content in an online-marketing context:
Paid Media – traditional advertising, Google PPC, social-media advertising
Owned Media – blog posts, a Facebook page, infographics, online community
Earned Media – Facebook shares, Twitter mentions, news articles, product reviews
As Brito explains:
Earned media is the natural result of public/media relations efforts, ad campaigns, events and the content that you create within your owned media channels. It is not really a revolutionary concept either. For the last several decades, brands have been hiring PR firms to reach out to the media in order to get them to write stories about the brand. Today, that has expanded to influencers who have popular blogs as well.  When someone not associated with your brand mentions you on Twitter, Facebook or any other social media channel, it's earned media. Other types of earned media include consumers' social media posts, tweets, product reviews, videos, photos, and open dialogue within online communities.
To use online public relations (to improve SEO or not), it is crucial to use both "owned" media and "earned" media to obtain "earned" backlinks. The process can be summarized as such:
Do something newsworthy
Create newsworthy content based on what has been done
Promote the company and content
What can a company do that would interest journalists? The possibilities are limited only by the imagination – release a new product, hire a big-name executive, conduct an authoritative analysis of the state of the industry, and so on. Then, create quality, engaging content in the context of the action – a blog post, an infographic, a press release, a video, a podcast, and so on.
The next step is crucial: use traditional public relations to promote the company's news – and use online PR and social media to promote the content created for the news to obtain backlinks, citations, and social-media mentions. This practice will yield far better online PR results than just stuffing backlinks into meaningless press releases.
Want to hear more on this topic? Join me for SMX Milan in Italy to get more insights. I hope to see you there.
Thanks for reading! Follow me on Twitter. See my marketing speaker page or marketing workshop page to have me visit your conference or company!