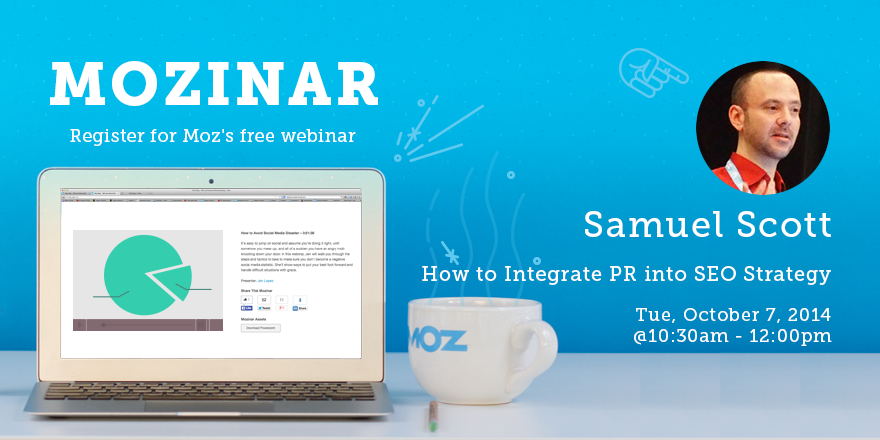 Update: Missed my webinar? You can watch it here!
Dear friends,
This coming Tuesday, I will be hosting a free webinar at Moz (a Mozinar!) at 10:30 a.m. (Pacific Time in the United States) on how to combine PR and SEO into a holistic marketing strategy. I hope to see you there — don't forget to register!
Sam
Thanks for reading! Follow me on Twitter and see my marketing speaker page to have me visit your conference or company.