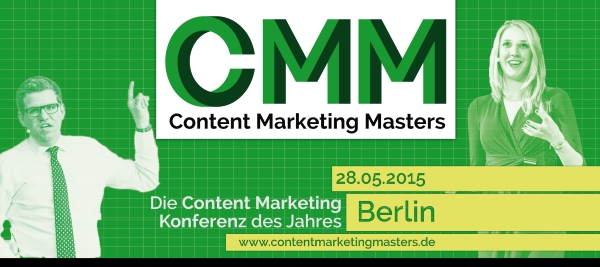 I'm honored to announce that I will be speaking on the integration of PR and content marketing at Content Marketing Masters in Berlin in June 2016!
Get your tickets now — see you soon, Germany!
Thanks for reading! Follow me on Twitter and see my marketing speaker page to have me visit your conference or company.