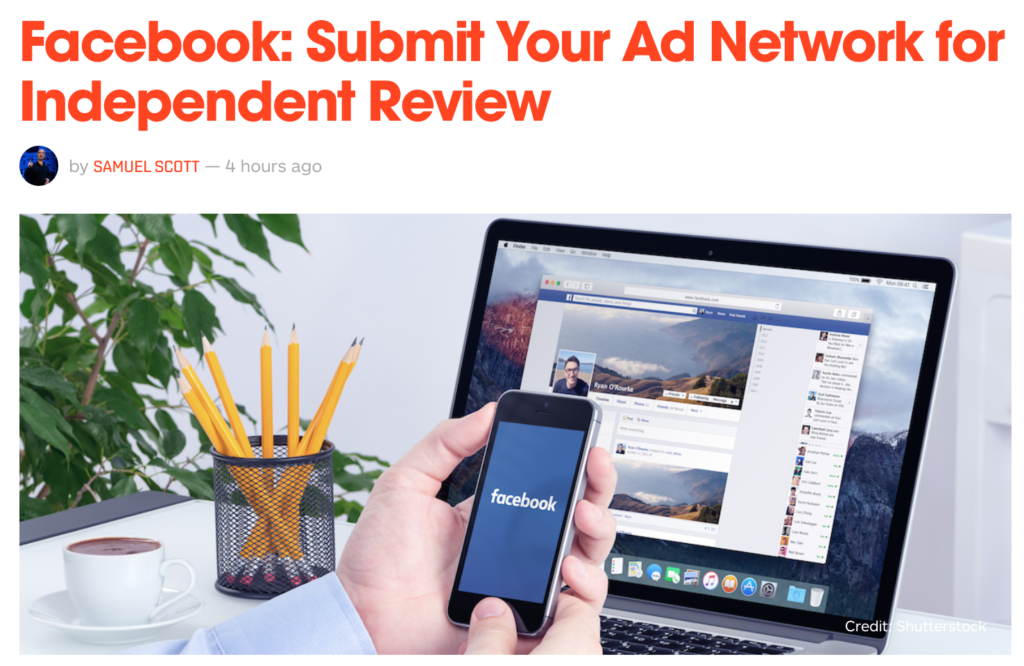 My second column is live at The Next Web:
Facebook: Submit Your Ad Network for Independent Review

Back in the old-fashioned days of dead-tree media, marketers had a curious little habit of demanding to know that the advertising information provided by publications and ad networks was, you know, not full of crap. Today, we just accept whatever they tell us.

The latest example is Facebook overestimating for years the average video ad viewing time by as much as 80 percent. This misinformation would not have existed for so long back when marketers were logical and rational.
Thanks for reading! Follow me on Twitter and see my marketing speaker page to have me visit your conference or company.