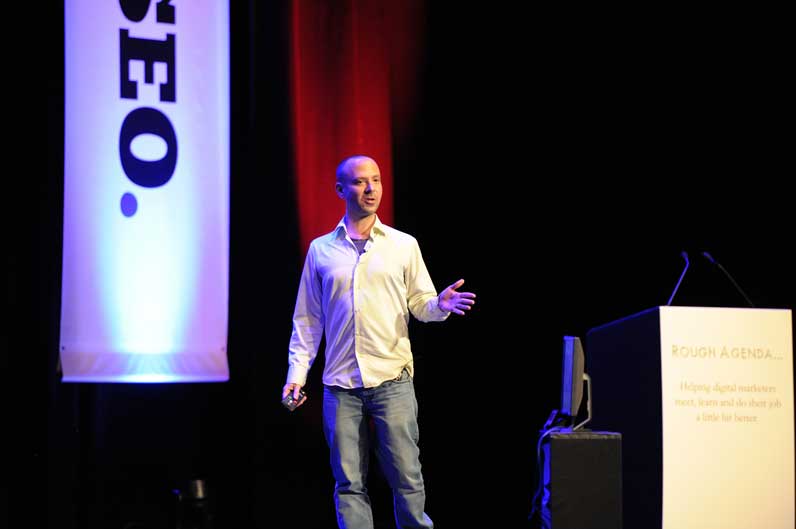 A former journalist and newspaper editor turned international digital marketing and communications professional, Samuel Scott is a global marketing speaker and crafter of strategic marketing campaigns that integrate both traditional and online marketing. He is Director of Marketing and Communications for log management platform Logz.io as well as a contributor to TechCrunch and Moz. Scott has been quoted or cited by publications including AdWeek, CIO, Fortune, and Search Engine Land.
Global Speaking and Contributing Writer
✔ Spoke at SMX Milan in November 2013 and SMX West in March 2014
✔ Contributor to Moz and presented a webinar in November 2014
✔ Spoke at Brighton SEO in April 2015
✔ Contributor to the Times of Israel
Results for Clients
✔ Increased organic search traffic to a B2C website by 419%
✔ Increased B2B business leads from social media and PPC by 1,280%
✔ Increased landing-page conversion rate from 1% to 5%
✔ Increased monthly revenue from organic traffic to a new, niche e-commerce site from $0 to $4,300
Quoted By
✔ The New York Times
✔ Search Engine Land
✔ CIO
✔ SEO Japan
✔ Ha'aretz
✔ The Harvard Crimson
Certifications
✔ Google Analytics
✔ Google AdWords
✔ Google App Analytics Fundamentals
✔ Google Tag Manager Fundamentals
✔ Inbound Marketing — Hubspot University
✔ Social Media Marketing — Hootsuite
Prior Journalism Career
✔ Editor-in-Chief and Executive Director of Spare Change News in Boston
✔ Staff Reporter for The Boston Courant
✔ Editorial Assistant and Freelance Reporter for The Boston Globe
✔ Intern for The Beacon Hill Times and The Patriot Ledger in Boston as well as TNT magazine in London
Education
✔ International M.B.A. studies at Bar-Ilan University in Israel and Executive M.B.A. studies at Suffolk University in Boston
✔ B.S. in journalism from Boston University
Download my resume and CV —-> Here.
I offer phone-based consulting via the Clarity website.
Who Has Quoted Me