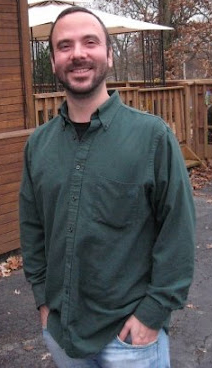 After spend­ing more than thirty years on three con­ti­nents, I have had expe­ri­ences including:
Being the youngest per­son ever to work for his home­town news­pa­per (age 17) and later to be the editor-in-chief of a Boston news­pa­per (age 23)
Run­ning an entire non-profit orga­ni­za­tion as exec­u­tive direc­tor (age 25)
Becom­ing the youngest stu­dent in the his­tory of the Suf­folk Uni­ver­sity Exec­u­tive M.B.A. pro­gram (age 26)
Mov­ing more than 10,000 miles to a coun­try where he did not know the lan­guage at all and suc­cess­fully learn­ing an entirely-new indus­try (online mar­ket­ing) on a global scale (age 28)
Becom­ing Man­ager of Dig­i­tal Mar­ket­ing and Com­mu­ni­ca­tions for a world­wide mar­ket­ing and

PR

firm, work­ing with clients across a wide range of sec­tors and indus­tries in the United States, Europe, and the Mid­dle East while build­ing and mar­ket­ing his own web­sites (age 30)
Get­ting pro­moted to Direc­tor of Dig­i­tal Mar­ket­ing and Com­mu­ni­ca­tions and

SEO

Team Leader (age 32)
Learn­ing that when work­ing as a Lon­don bar­tender, you never take the beer out of the hand of a drunken Scots­man — no mat­ter how much the night is past "last call" and you want to go home (age 20)
Want to know more? Check out my extended biog­ra­phy (eh, still in progress).
Most likely, you came to this web­site through find­ing one of my arti­cles and essays in my jour­nal­ism blog on pol­i­tics, cul­ture, eco­nom­ics, and the Mid­dle East. Even though I was laid off of my last jour­nal­ism job in 2007, the heart of a reporter never dies. In addi­tion to work­ing for The Cline Group and run­ning my other web­sites on online mar­ket­ing and my favorite tele­vi­sion show, I still write here from time to time as the news and my pas­sions dic­tate. Since I cur­rently live in Israel, there is always some­thing to discuss.
Now, if you're still read­ing this — I am impressed! You must care what I think. Frankly, I hate talk­ing about myself. As a jour­nal­ist by orig­i­nal trade and a mar­keter by cur­rent trade, I have always pre­ferred to talk to other peo­ple — and now, my company's clients — and then tell their sto­ries. But, after liv­ing in, work­ing in, study­ing in, or trav­el­ing to Canada, Egypt, Eng­land, India, and Israel (and usu­ally writ­ing about it) in addi­tion to grow­ing up in a small city in south­ern Illi­nois and liv­ing in Boston for nine years, I guess I have a few sto­ries of my own as well.
If you want to hear the sto­ries, you'll need to check out my jour­nal­ism blog and my inbound-marketing one (my thoughts there do not nec­es­sar­ily reflect the opin­ions of The Cline Group).