Objective and entertaining marketing insights.
No sales pitches.
After careers in journalism and marketing, I am now a professional keynote marketing speaker and member of Toastmasters International as well as the writer of The Promotion Fix column for The Drum.
Keynote Marketing Talks
Samuel offers marketing truth from an expert trade journalist with nothing to sell but his ideas. He creates customized presentations based on your desired general topic.
In his talks, Samuel uses his prior careers in journalism and marketing for twenty years to show businesses, conferences, and universities the true present and future of the marketing industry as a neutral observer with nothing to sell. He has served as a judge of the UK Ad Association's Young Lions competition in advance of the Cannes Lions International Festival of Creativity. Anyone from a chief marketing officer to the head of sales and marketing to junior executives can learn from him.
Media Planning in 2021 and Beyond: How to Integrate Online & Offline Marketing
(30 minutes – live or virtual talk)
We are seeing the tyranny of online direct response and short-termism, both of which are hurting our long-term advertising effectiveness. Samuel uses the latest research to show that we need to get out of our bubble and rethink our approach to media planning today by integrating traditional and online channels as well as long-term and short-term strategies in the most effective ways.
(Example summary, video, full text and deck.)
Brand Purpose vs. Brand Hypocrisy: How Your Company Can Truly Help the World
(30 minutes – live or virtual talk)
In this inspiring keynote, Samuel will present the wrong and right ways to do brand purpose and have responsible commerce. Some businesses do one-off commercials and think their jobs are done. Others hypocritically broadcast a message that is contradicted by their own internal company practices. The business world can do so much better. Samuel will show you how.
Additional Topics
Links to Video
Workshops
I also give marketing workshops at conferences and companies:
Marketing 101 — an introduction into marketing and communications that covers customer-facing research, strategy, product-market fit, segmentation, pricing, positioning, messaging, promotional tactics, media mixes, and measurement
Marketing communications — an in-depth seminar on marcom planning that discusses the pros and cons of each tactic and channel and shows how to create effective tactical and media mixes how to create the most effective marcom campaigns and incorporate them into your overall marketing strategy
Media relations, PR, and publicity — how to create a media relations plan from research to publication and reporter targeting to pitching stories to measuring the right metrics
SEO — how to get found in organic search results for relevant queries that relate to you, your product, the solutions that you provide, and the questions that you can answer
Public speaking — workshops and personal coaching for executives and others who want to improve their presentations
Today, many companies and conferences are holding their events online. Samuel now uses his years of experience in professional speaking to keynote events over any streaming platform of choice.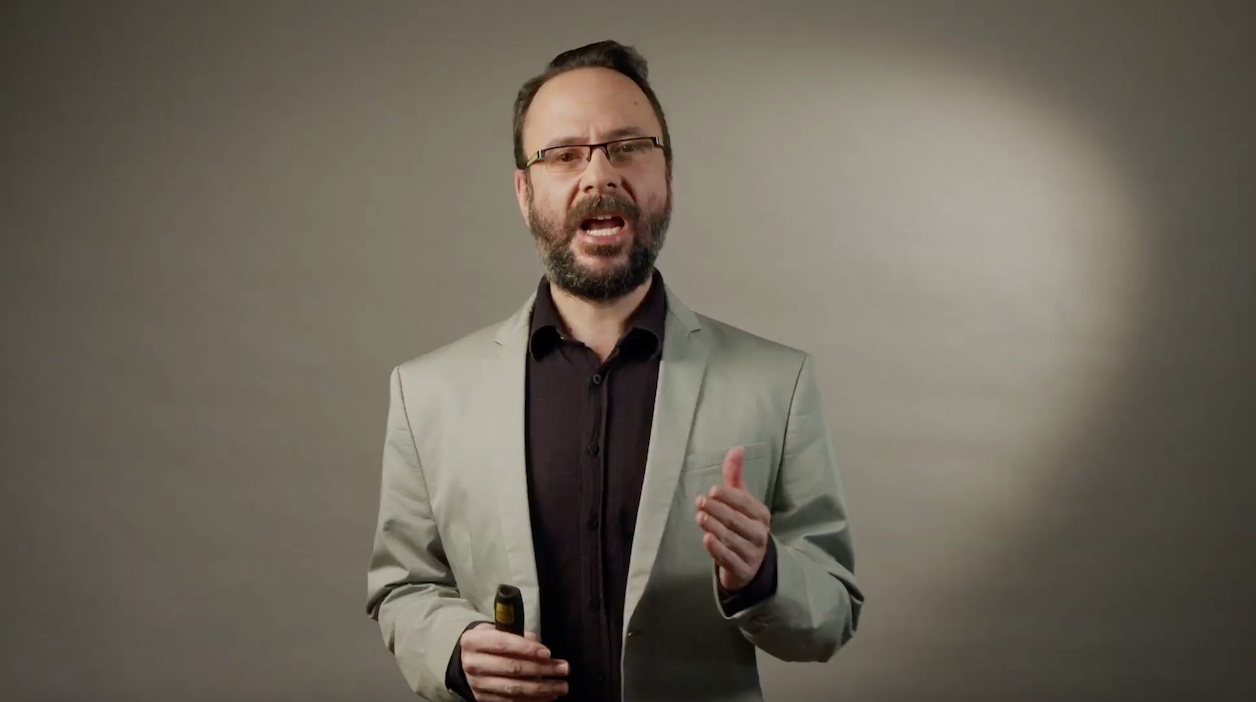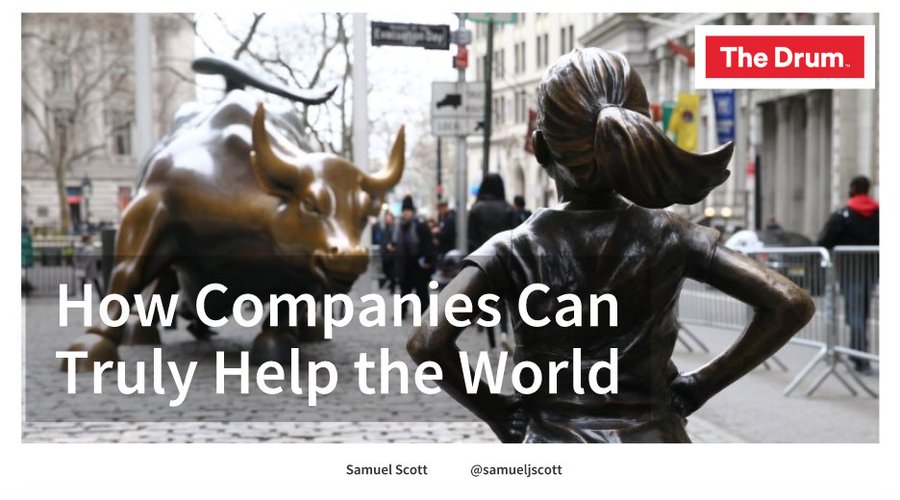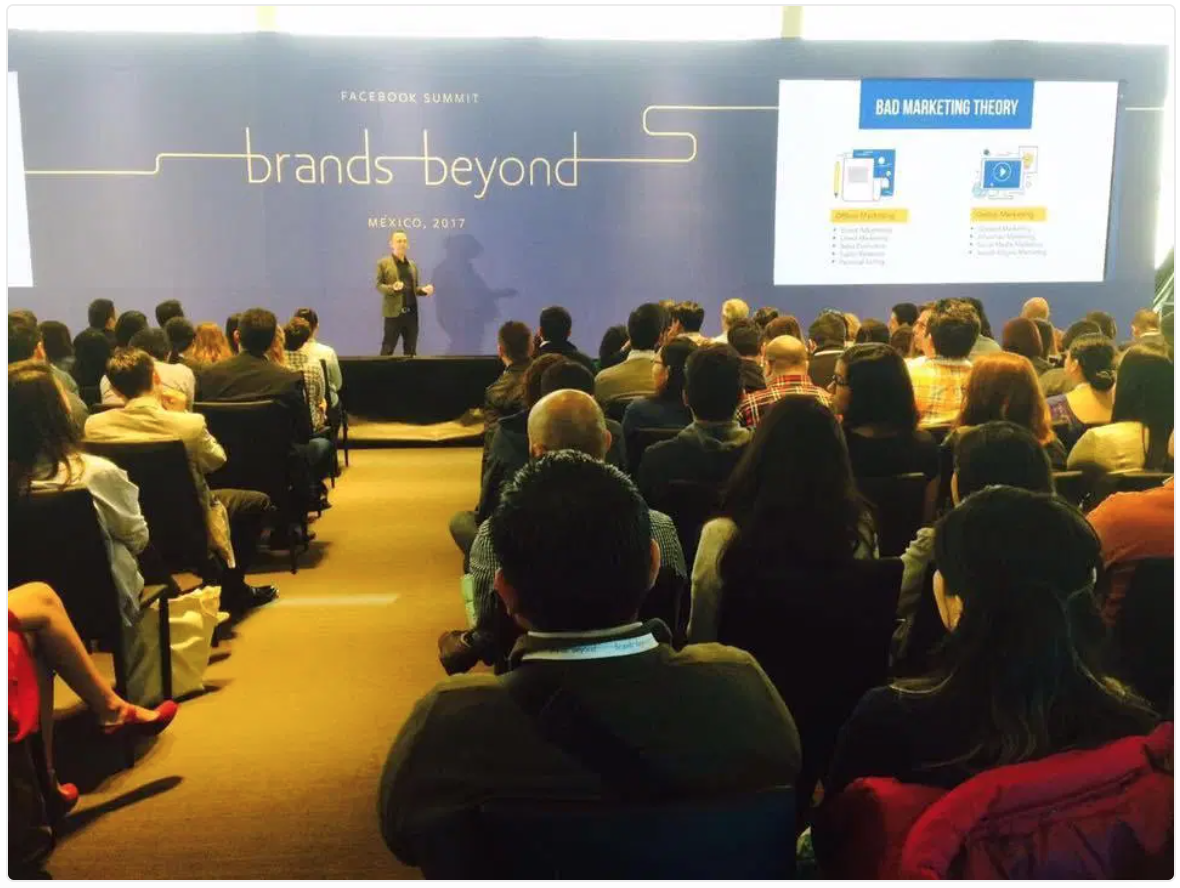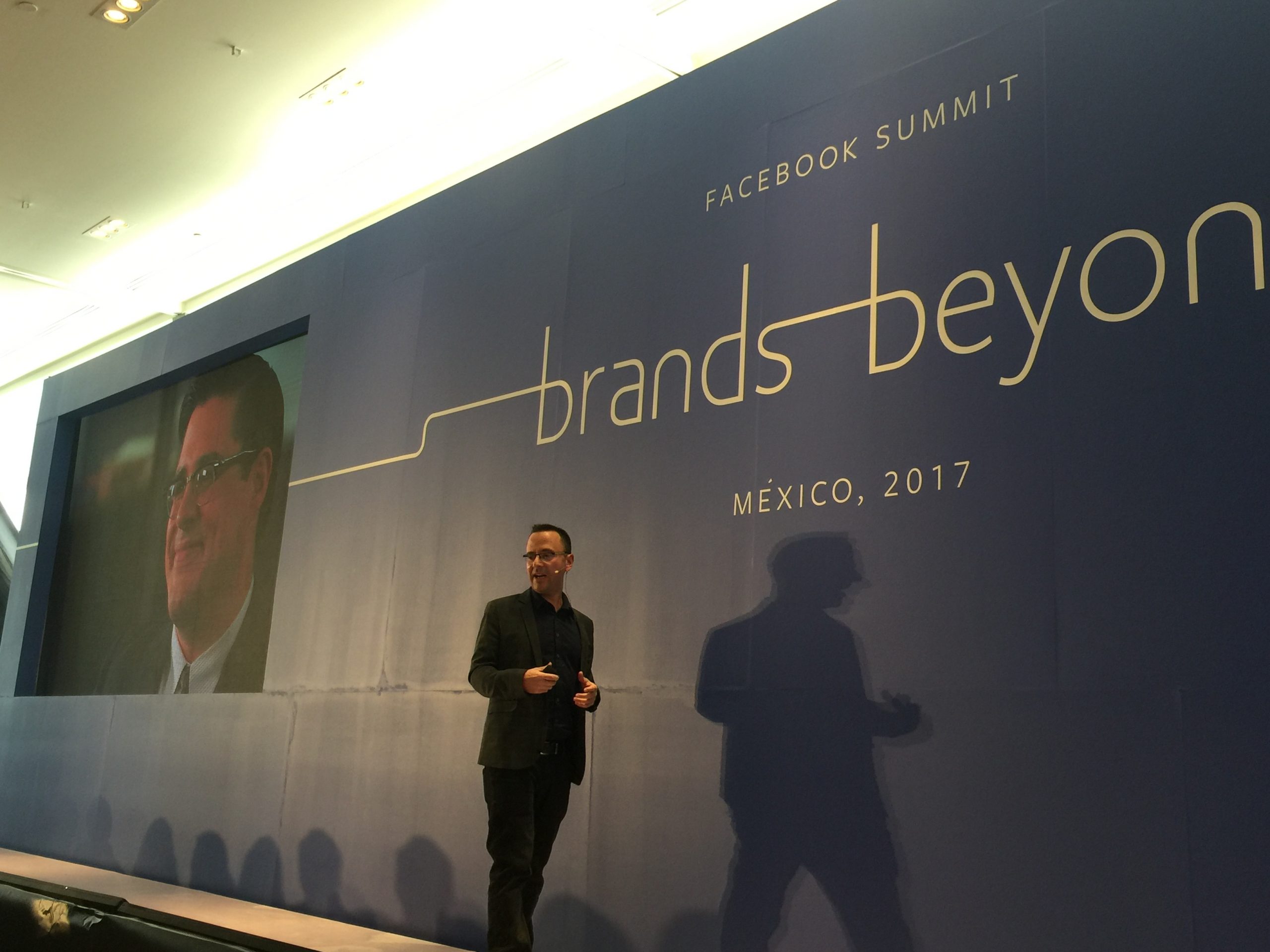 From Europe to South America, Samuel has delivered keynote addresses and moderated panels at business events for clients, employees, and customers.
Both virtually and in person, Samuel has given inspirational and informative breakout and keynote addresses at events in the marketing and business worlds.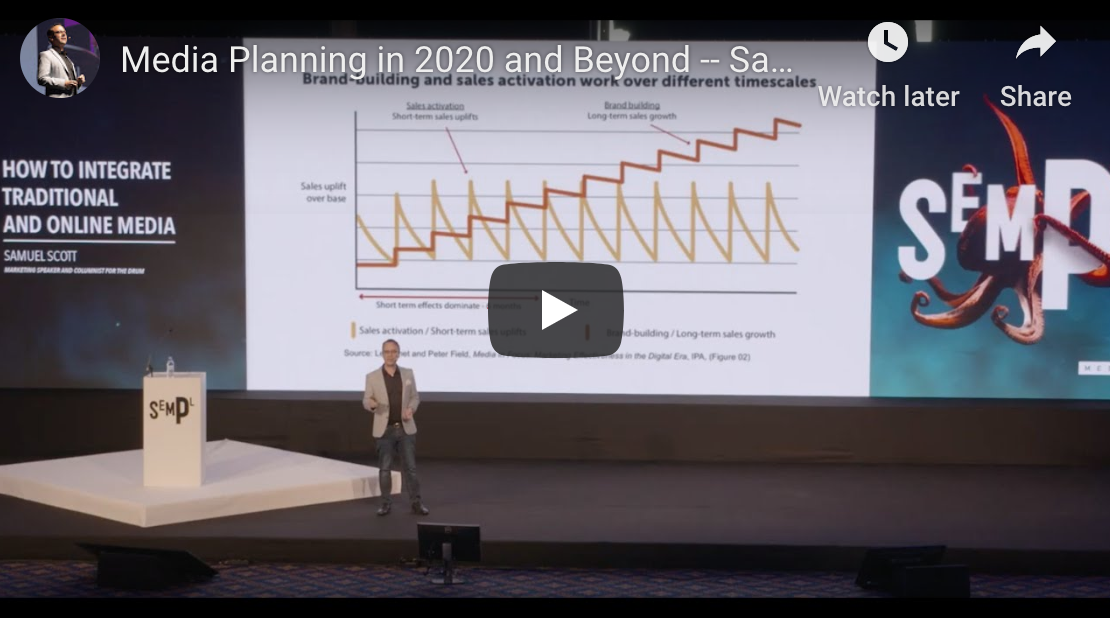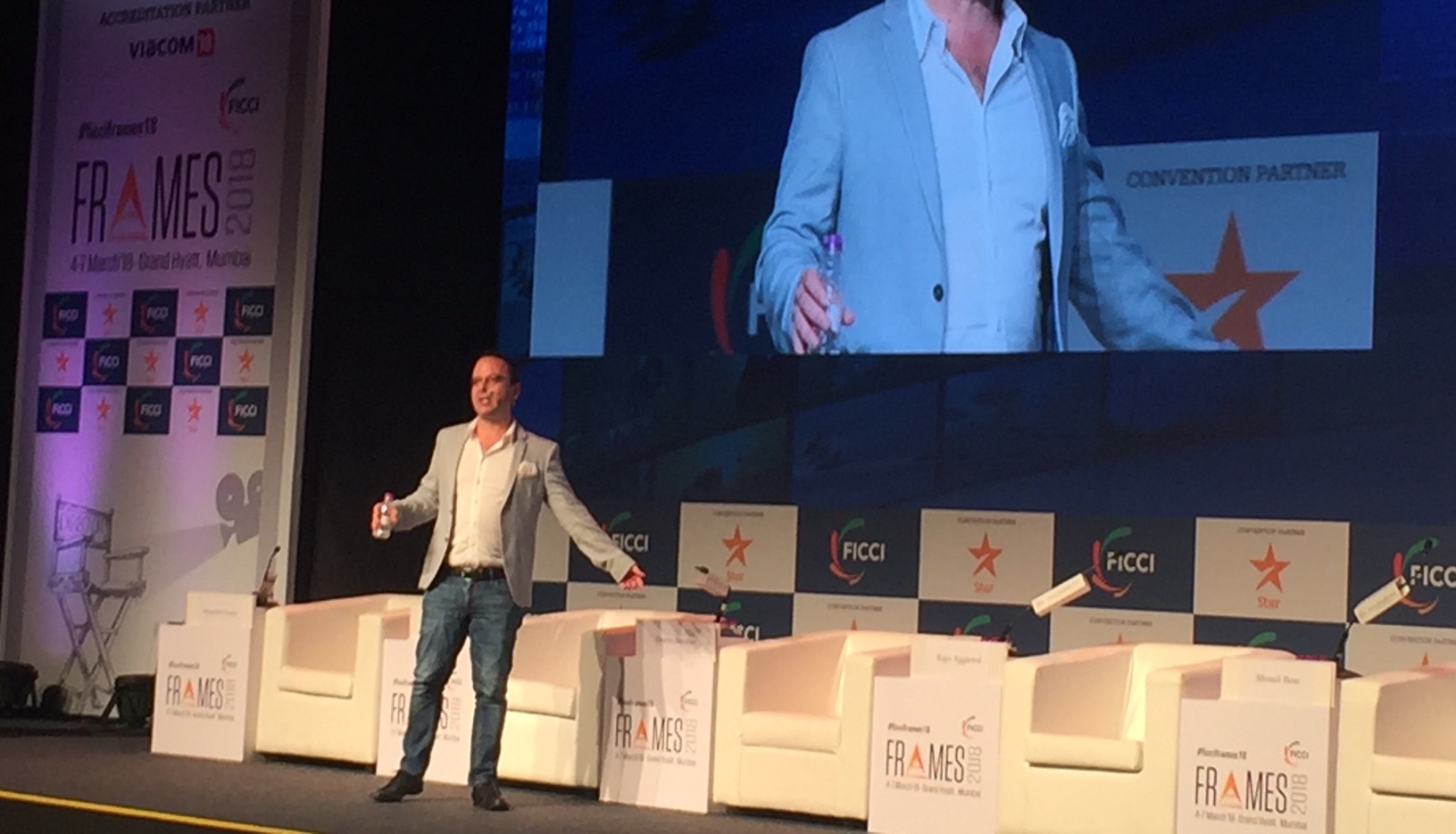 Testimonials & Featured Clients
"Thank you so much for the best 25 minutes I've spent in a long time!"
— Hanne Kjeldstadli Hansen, head of customer care at Simployer
"Thank God for someone talking some f--king sense!"
— Claire Strickett, planner and strategist at London creative agency VCCP
"Not only did he deliver a great presentation full of data and relevant insights, he was also super fun and easy to work with. If you are looking for a reliable speaker covering the latest marketing trends, contact Samuel!"
— Valerija Prevolsek, founder of the SEMPL conference
"Samuel was delivering a presentation at our client and partner event. He had a perfect 30-minute speech about how different media works these days, busting myths and hitting some most painful topics for the whole industry. I can definitely recommend him for any type of event willing to get fresh air i the world of communication bubbles."
— Mindaugas Rakauskas, commercial director at TV3 Lithuania
"Samuel spoke at ProcureCon Marketing Europe 2019 in London, on 'Dispelling the 6 biggest myths in the marketing industry today', and did a brilliant job - he was engaging, interesting and provocative, with an interactive presentation. Recommended!"
—Diane Mekie, conference director for WBR's ProcureCon Marketing Europe
"Samuel spoke at my event 600Minutes Customer Experience on the 5th of December 2019 and was very much appreciated by the attendees. The event was attended by the leaders within marketing and customer experience from the largest companies of Norway. Many of the attendees gave great praise and commented that they would have wished to hear more or to have him back for other editions of the event. Thank you for coming, Samuel!"
Past Presentations and Talks
Management Events — multiple events throughout Europe in 2019
SEMPL (Portoroz, Slovenia) — November 2019
Bogazici University (Istanbul, Turkey) — November 2019
World Marketing Summit (London, England) — November 2019
DCX Digital Content Expo (Berlin, Germany) — October 2019
TV3 (Vilnius, Lithuania) — September 2019
ProcureCon Marketing (London, England) — June 2019
ZeeMelt (Mumbai, India) — May 2019
AIM Conference (Los Angeles, California) — May 2019
Share Algarve (Lisbon, Portugal) — April 2019
Synergy Digital Forum (Moscow, Russia) — March 2019
Marketing Festival (Prague, Czech Republic) — March 2019
The European Summit (Lisbon, Portugal) — March 2019
Emerce Performance — (November 2018)
Fifteen Seconds (Graz, Austria) — June 2018
Synergy Digital Forum (Moscow, Russia) — May 2018
FICCI Frames (Mumbai, India) — March 2018
Digital Copenhagen (Copenhagen, Denmark) — November 2017
CASBAA (Macau) — November 2017
Digitalzone (Istanbul, Turkey) — October 2017
Sanoma Media (Helsinki, Finland) — October 2017
Facebook Brand Summit (Buenos Aires, Argentina) — April 2017
Facebook Brand Summit (Bogota, Colombia) — April 2017
Facebook Brand Summit (Mexico City, Mexico) — April 2017
LiMA DAY (Vilnius, Lithuania) — November 2016
MozCon (Seattle, Washington) — September 2016
Content Marketing Masters (Berlin, Germany) — June 2016
Kahenacon Advanced (Tel Aviv, Israel) — November 2015
Performance Marketing Insights (London, England) — October 2015
BrightonSEO (Brighton, England) — April 2015
SMX West (San Jose, California) — March 2014
SMX Milan (Milan, Italy) — November 2013
Private talks at the offices of companies
Fees
For a live, physical appearance

: USD $10,000 / GBP 

£8

,000 / EUR 

€

8,000 plus hotel, local transfers, and business travel on Turkish Airlines (or another Star Alliance airline) from Tel Aviv booked by the event or agency

For a live or recorded virtual appearance

: USD $5,000 / GBP 

£4

,000 / EUR 

€4

,000

Workshop and speaking coach fees

are customized based on what you need
All packages require a 50% advance payment deposit to reserve the dates and for the work beforehand