Marketing Workshops for Companies and Conferences
A former newspaper editor​ and director of marketing in the high-tech industry, I am now a marketing workshop facilitator and member of Toastmasters International as well as the writer of The Promotion Fix column for The Drum.
Examples of Presentations
Both virtually and in person, Samuel has given inspirational and informative marketing workshops at companies and events throughout the world.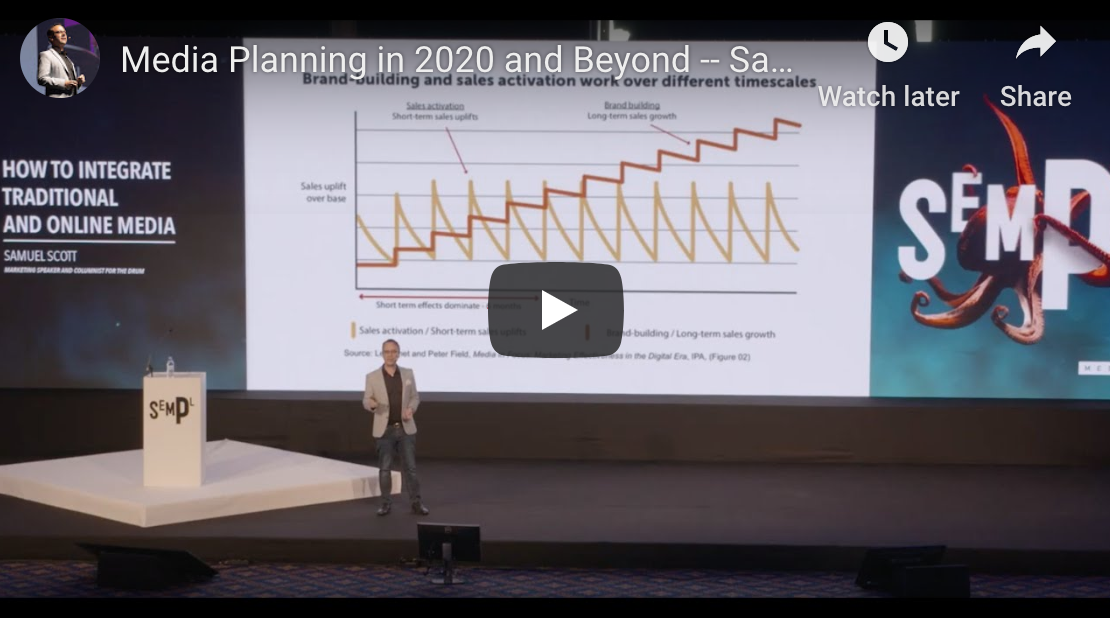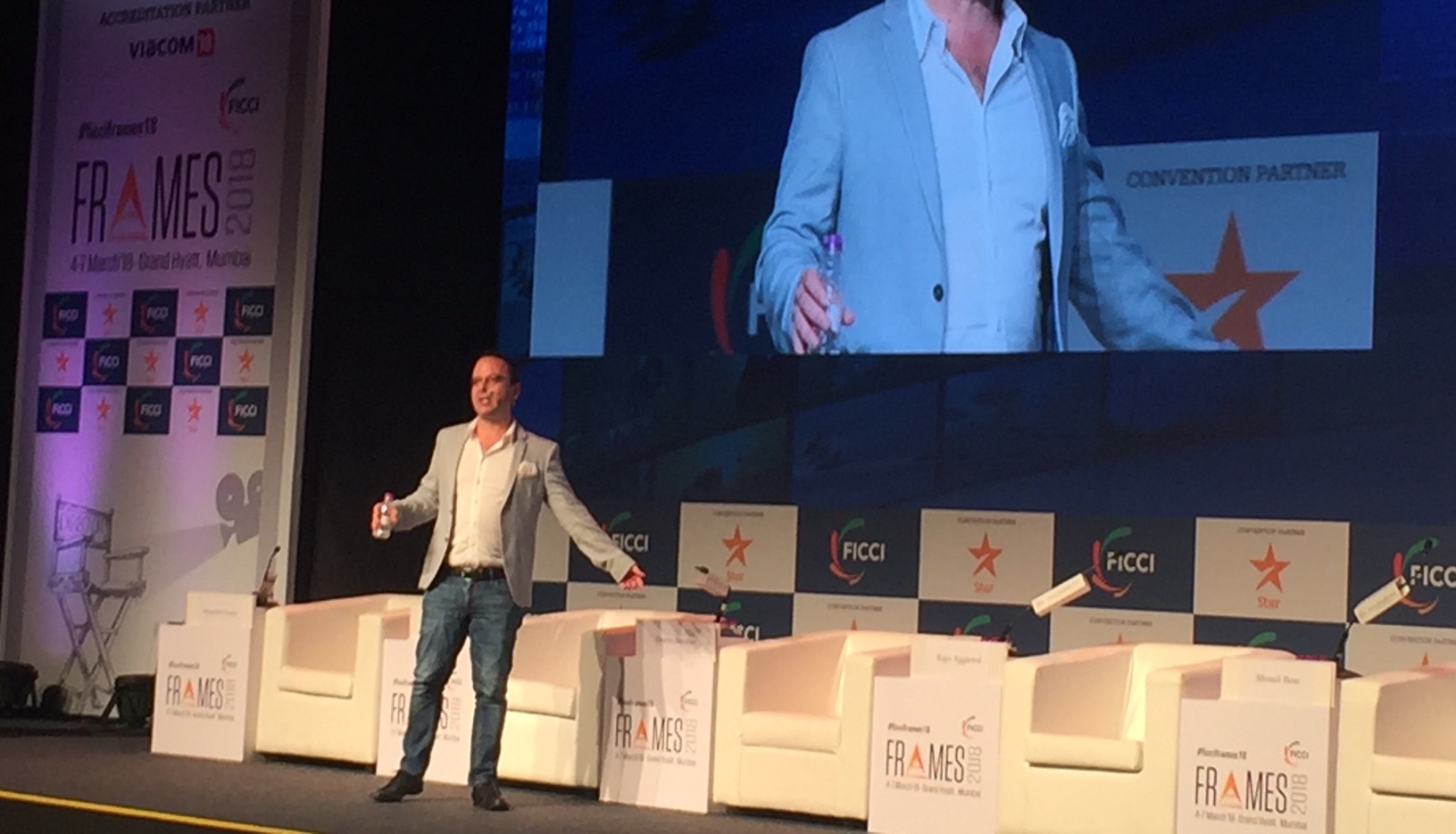 Examples of My Talks
Media Planning in 2021 and Beyond: How to Integrate Online & Offline Marketing
(30 minutes – live or virtual talk)
We are seeing the tyranny of online direct response and short-termism, both of which are hurting our long-term advertising effectiveness. Samuel uses the latest research to show that we need to get out of our bubble and rethink our approach to media planning today by integrating traditional and online channels as well as long-term and short-term strategies in the most effective ways.
(Example summary, video, full text and deck.)
Brand Purpose vs. Brand Hypocrisy: How Your Company Can Truly Help the World
(30 minutes – live or virtual talk)
In this inspiring keynote, Samuel will present the wrong and right ways to do brand purpose and have responsible commerce. Some businesses do one-off commercials and think their jobs are done. Others hypocritically broadcast a message that is contradicted by their own internal company practices. The business world can do so much better. Samuel will show you how. 
Marketing Workshop Topics
Marketing 101

 

— an introduction into marketing and communications that covers customer-facing research, strategy, product-market fit, segmentation, pricing, positioning, messaging, promotional tactics, media mixes, and measurement
Marketing communications

 

— an in-depth seminar on marcom planning that discusses the pros and cons of each tactic and channel and shows how to create effective tactical and media mixes how to create the most effective marcom campaigns and incorporate them into your overall marketing strategy
Media relations, PR, and publicity

 

— how to create a media relations plan from research to publication and reporter targeting to pitching stories to measuring the right metrics
SEO

 

— how to get found in organic search results for relevant queries that relate to you, your product, the solutions that you provide, and the questions that you can answer
Public speaking

 

— workshops and personal coaching for executives and others who want to improve their presentations
Fees, Recommendations, and Schedule