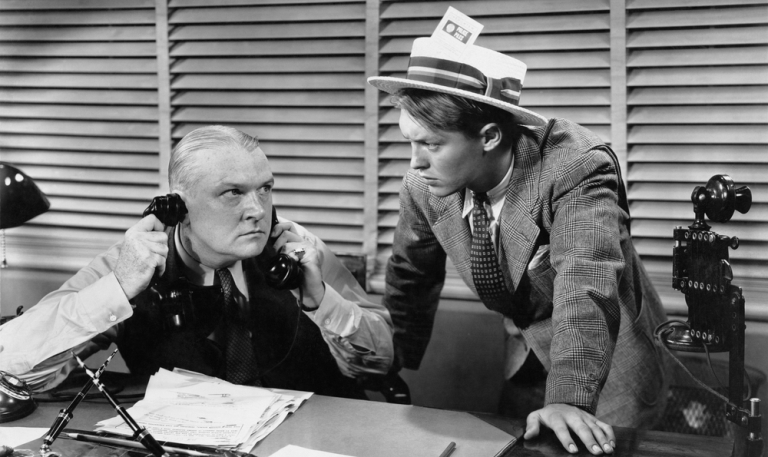 In the end, journalists are just another audience in a company's overall marketing strategy — and they should be treated as such in publicity and public relations plans.
A month ago, I wrote an essay for Moz on the coming integration of SEO and public relations. The post included a lengthy infographic flowchart and a later graphic that I will sample here. (Be sure to see the original post for the full versions!) Here are the steps of the marketing process (whether they are used in digital marketing or traditional marketing or both):
Set Goals and KPIs
Audience Identification and Research
Messaging and Positioning
Channel Research
Content Creation
Campaign Execution
Measuring and Adjusting
This graphic pertains to step two of the process:

Most of the time, a company product or agency service will have multiple audiences to whom they are selling. One of those audiences is the media — the only difference is that the company would be selling to that specific audience not the product or service itself but the idea that the product or service is newsworthy.
Part of the process of research (for this audience) is determining what publications, websites, and blogs are read by another audience (the groups of people who you want to buy your product or service) and then what specific reporters, writers, and bloggers at those outlets would be interested in your story. (For more on this process, I invite you to see my SMX West and SMX Milan presentations as well as my Moz webinar.)
Then, the next step is to create positioning and messaging — for the pitches and press releases that you will write in the later content-creation phase — that will appeal to each type of reporter (the industry in which he or she works) and each individual reporter (Bob Smith versus Betty Johnson at the same outlet):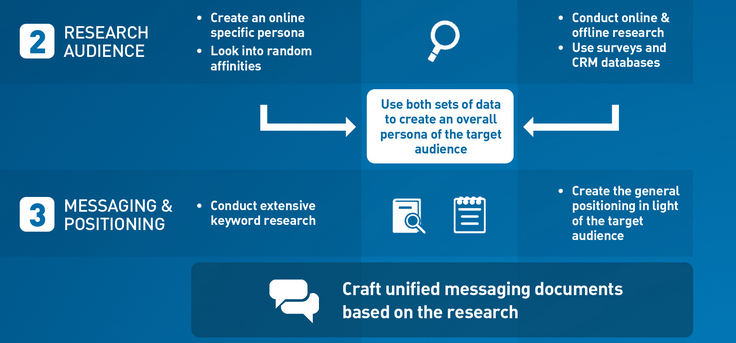 Unlike in the digital-marketing industry, there is not that much real "news" in the PR industry because the basic principles — and the human nature that inspires them — do not change.
What Journalists Want to See
However, BuzzStream and Fractl have researched and compiled some fresh data on what reporters in different industries like to see in pitches and press releases:


via The 11 personalities

A quick summary from me:
Automotive industry — Use creative adjectives. Deliver something new. Make statistical comparisons. Put exciting or controversial conclusions up front.
Education industry — Pitch either how-to articles or those geared to professional educators. Publications want to communicate knowledge and share ideas. Pitches that help to solve a problem are good. If you are targeting professional articles, cite scholarly publications.
Finance industry — Focus on entrepreneurship, technology, and investing. Individual reporters and editors usually specialize in a specific topic (so do research!). Quality standards are high. They are looking for innovative stories or new angles on financial tools, policies, and strategies. Tie pitches to current events when possible. Cite sources and raw data.
Food industry — Having professional, high-quality photos is a must. Individual editors often specialize is a certain type of food or the cuisine in a certain area — and they have their own specific, personal interests.
Technology industry — Highly enthusiastic about new products — but also very skeptical. Quick to be critical of any new tech that does not live up to expectations. Specific writers or bloggers are often loyal to certain brands. Keep pitches short, descriptive, and authoritative.
Travel industry — Pitch something unexpected and fascinating. Writers like to highlight the best that a given area has to offer — and they are experts on their areas. Lists and videos are popular — as well as anything relating to outdoor activities.
Health industry — People in this broad area specialize in one or more of a wide variety of topics — nutrition, fitness, health technology, and more. Writers are often creatives who can take scientific data and present it in modern and engaging formats.
Business industry — Editors range from entrepreneurs to college graduates. The former focus on thought-leadership topics while the latter focus on the latest trends. Writers tend to focus on covering specific companies, industries, and topics (so, do your research!). Statistical data and trend analysis is important to have something newsworthy on an existing topic.
Entertainment industry — Constantly on the hunt for new stories and breaking news. Young and trendy. Focus on celebrity trends and think about social media and lifestyle topics. Information-gap theory and clickbait are often used.
News industry — This is a wide, vague sector that loves breaking news, scoops, and exclusive interviews. Research people well to see if they cover local, regional, national, or global news. Cut to the chase in pitches. News is increasingly political, so keep in mind whether a given outlet or journalist tends to be liberal or conservative (or something else).
Lifestyle industry — Keep e-mails under 100 words. Tell a good story — make it emotional or actionable. (See my prior essay on how to tell a good story!) Identify and use the passions that individual writers reveal on their personal websites, social media accounts, and past articles.
(The full guide is here — registration required!)
Bonus! Here's another great deck from Fractl:
[slideshare id=36846410&doc=buzzstreamwebinarfinaldeck-140710134315-phpapp01]
The Results of Successful Pitching
Here, I'll give a quick example — one that I described in my Moz webinar — that was used by the PR team of an agency for whom I worked in the past. Have you ever gone on a first date with someone that seemingly went well, but the person never returned your later calls? The client was a website that offered a way to find out why the person did not like you. (Basically, the person would be asked to provide a critique of you and the date in exchange for getting your feedback as well.)
The agency used some of the principles above to "package" pitches and press releases that:
Listed the top 10 reasons that men did not follow-up with women
Listed the top 10 reasons that women did not follow-up with men
Provided other information
Included a quality infographic that was suitable for publishing
The pitch resulted in countless coverage in major media outlets — CNN and The Washington Post come to memory as a few examples — partly as a result of using the strategies that I have outlined here. A pitch to a prominent dating blogger would be different than that for a major news network — and so on. It's crucial to tailor PR pitches based on the relevant industries and the specific reporters and editors in those industries.
Never, ever send the same, generic pitch or press release to a media list of dozens or hundreds of people. Quality PR and publicity takes time and effort. But it's worth it.
Thanks for reading! Follow me on Twitter and see my marketing speaker page to have me visit your conference or company.