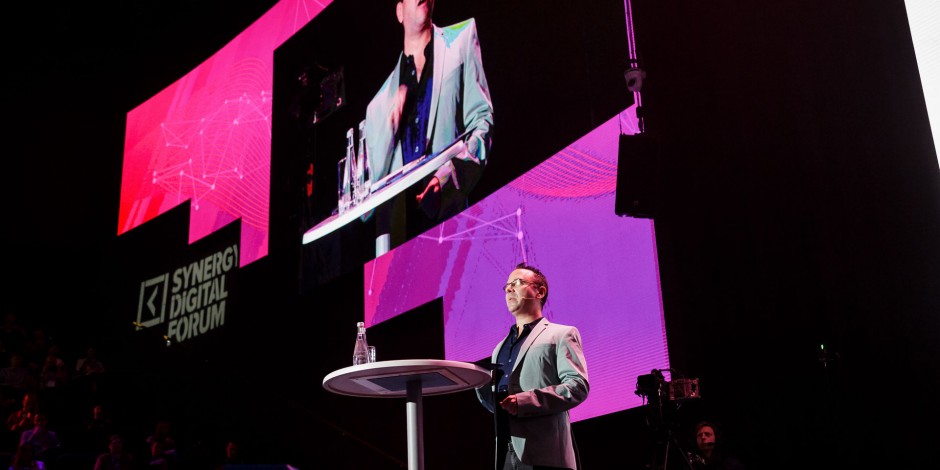 For my new column, The Drum published an edited transcript of my keynote talk at the Synergy Digital Forum in Moscow last week. A video (dubbed in Russian) and introduction is below. (After my Bananarama mashup, I begin "speaking" at 1:47.) There is also a link to the Slideshare deck at the top of the piece at The Drum.
"I do not remember PPC ads, display ads, social media ads, programmatic ads, or anything else created by adtech that I saw yesterday. But even 20 years after seeing this advertisement, I still want to shave my legs whenever I hear the song Venus. And in case you have not noticed, I'm a guy.
In this talk, I will go through six myths in the martech world today: that consumers want personalised ads, mediums do not matter, short-term results are the most important, targeting solves the problem of waste, adtech saves money by cutting out the middlemen and brand building can be ignored.
Martech presentations sometimes start with the martech landscape by Scott Brinker that shows the more than 5,000 martech platforms that we can use or not use.
It would take too long to discuss the myths and realities of all of these different types of platforms. So I will instead focus on some of the types that are used in marcom – specifically, in direct response marketing and sales activation.
Over the past 20 years, digital marketing has gone all-in on direct marketing. It's why I see online marketers imprecisely using the word "advertising" to refer to "direct marketing" campaigns – too many do not understand the subtle but important differences.
We had direct mail; now, we have email marketing. We had infomercials; now, we have online videos that want us to click. We had advertorials; now, we have blog spam or "content marketing." We had fliers that would appear on walls and posts; now, we have pop-up ads. Today, we have direct response ads that interrupt our conversations with friends and family on social media as well as others that follow us around the Internet.
The ultimate goal of direct marketing is to deliver the "right ad to the right person at the right time." It's really not anything new. We have always been able to track direct ROI for direct marketing campaigns over many offline channels such as telemarketing or direct mail.
Today, martech is all the rage, but it's just another way to execute that direct marketing idea. Take this clip from the 2002 film Minority Report that probably is a depiction of what most martech platforms would love to become.
Now, a lot of people who work for martech companies probably watched that and thought, "Wow! When can we do that?" But remember: The 99.9% of people who are not marketers saw Tom Cruise getting scanned for ads and were horrified. Remember, the world in Minority Report is a dystopia. It is a reflection of everything in the world going to hell – including the marketing.
And, sadly, we are actually moving closer to that reality. Here is a clip from a Spanish TV news report that featured Bismart's Magic Mirror at this year's Mobile World Congress in Barcelona.
Again, it looks cool. But we see that this martech platform uses facial recognition, stores and displays personal data, and even analyses his emotional state. My question: why do we think people actually want this? That leads to the first myth in martech that I will discuss today: that consumers want personalised advertising."
Read the rest and download the deck at The Drum.
Thanks for reading! Follow me on Twitter and see my marketing speaker page to have me visit your conference or company.