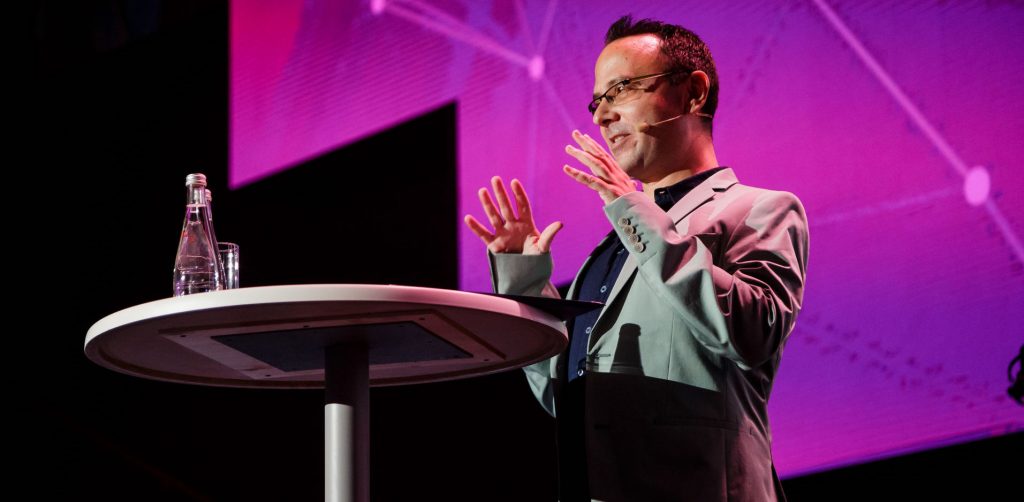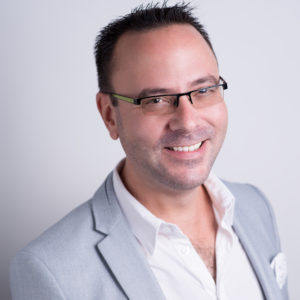 A former journalist​, consultant, and director of marketing in the high-tech industry, Samuel Scott is now a professional marketing keynote speaker as well as the writer of The Promotion Fix column for the global marketing magazine The Drum.
Samuel's talks on the integration of traditional and digital marketing combine the latest theory with an added dose of provocation to provide an entertaining and enlightening experience for companies, conferences, and universities throughout the world.
Born and raised in the United States, Samuel now lives in Tel Aviv.
Quick link! Download his speaking one-pager now (PDF).
—
Recommendations



Where Samuel Speaks
Companies — marketing meetings, product launches, and customer events
Conferences — annual conventions and events
Educational Institutions — university classes and academic gatherings
What Samuel Discusses
The Future Trends in Marketing — how blockchain will penetrate the Facebook-Google duopoly and help to protect personal privacy; GDPR, online ad fraud, and the death of data-based marketing surveillance and the return of creativity (transcript and video); direct response spend has moved online, but television is still the most used medium for brand advertising specifically and for media spends in general; there will be no separation between traditional and digital marketing; creativity will remain more important than optimization
The Biggest Myths in Marketing — that TV and radio are dead; people want to have relationships with brands; the medium does not matter; ad tech cuts out expensive middlemen; only short-term results matter; advertising "waste" is a bad thing; and that the brand does not matter (see my columns on these topics here and here)
The Dark Side of the High-Tech Startup World — the industry uses bad marketing practices to fulfill short-term metrics that lead to long-term losses and is full of sweatshops that commit age discrimination, violate labor law, and force founders and workers to practically kill themselves to satisfy investors

Why You Should Hire Samuel to Speak
Companies — you will understand how to use and not use traditional and digital marketing tactics to deliver more value the next day as well as what the real future holds for technology
Conferences — your attendees will learn about the modern trends in marketing and technology and be entertained by a healthy dose of provocation
Educational Institutions — your students will see how to incorporate the best practices of yesterday in their careers tomorrow, and educators will gain the latest insights into marketing and technology research
If you hire people who work at agencies to speak, they will use their talks to promote their services. If you hire people who work in-house at companies, they will use their presentations to promote their products. As an independent columnist and speaker, Samuel Scott has nothing to sell except his own ideas and thoughts on the industry. His talks contain his neutral and unbiased insights.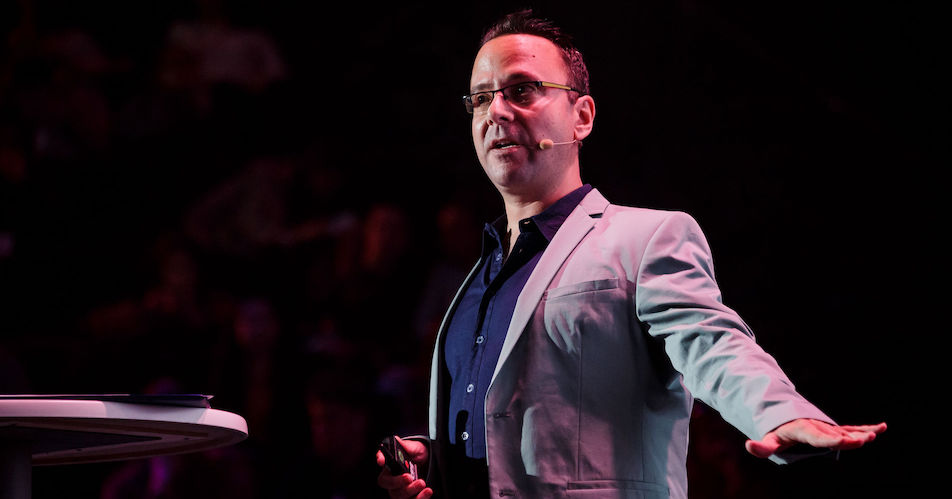 Examples of Presentations and Talks
The Biggest Lies That the Ad Tech World Tells Itself — (dubbed in Russian)

Samuel Scott's keynote at the Synergy Digital Forum in Moscow, Russia, in May 2018. He counters the arguments that consumers want personalised ads, mediums do not matter, short-term results are the most important, targeting solves the problem of waste, adtech saves money by cutting out the middlemen, and brand building can be ignored. This speech is dubbed in Russian, but the transcript and deck are here.

The Biggest Myths in Marketing

Samuel Scott's keynote talk in Helsinki, Finland, on the myths that TV and radio are dead, that Big Data is the future of marketing, that people want to have relationships with brands on social media, and that "content" is "king."

Breaking Through the Digital Wall

Samuel Scott's keynote talk in Tel Aviv, Israel, on how we should look beyond content marketing, inbound marketing, and social media marketing to integrate traditional and digital marketing in a real way. After a brief remark in Hebrew, the rest of the speech is in English.
Workshops
Samuel also gives workshops at conferences or for companies on the following topics:
Marketing 101 — an introduction into marketing and communications that covers customer-facing research, product-market fit, segmentation, pricing, positioning, messaging, promotional tactics, media mixes, and measurement
Marketing communications — how to create the most effective and efficient marcom campaigns and incorporate them into your overall marketing strategy
Media relations and publicity — how to create a media relations plan from research to publication and reporter targeting to pitching stories to measuring the right metrics
SEO — how to get found in organic search results for relevant queries that relate to you, your product, the solutions that you provide, and the questions that you can answer as well as how to ensure stable, long-term growth without risk of Google penalties and what website technical issues to address
Interviews
As Seen At
As Seen In


Contact Samuel to Speak
E-mail: sjscworldwide@gmail.com