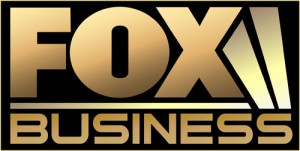 JERUSALEM — Here in Israel, my abil­ity to view Amer­i­can news-programs is lim­ited by what Israeli cable-television offers. As a result, I can only offer media and mar­ket­ing analy­ses — as a for­mer Boston jour­nal­ist who now works in online mar­ket­ing — based on what Fox News airs. (The satel­lite net­works here show nei­ther the U.S. ver­sion of CNN nor MSNBC.) But I can still ana­lyze cur­rent events there to a fair degree — and a recent exchange between Sean Han­nity and Rep. Ron Paul high­lights one the major prob­lems in the cli­mate of Fox News, busi­ness, and jour­nal­ism in the United States.
A few days ago, Han­nity inter­viewed Paul — whose lib­er­tar­ian views have made him into some­thing like the inspi­ra­tion of the Tea Party move­ment — on whether he will run for pres­i­dent and his views on var­i­ous issues. Their exchange specif­i­cally on the so-called "Ground Zero Mosque" infu­ri­ated me because of the lack of intel­lec­tual dis­course and the sim­ple rep­e­ti­tion of igno­rant talking-points (mainly on Hannity's part). I won­der if that is what Fox News adver­tis­ers want.
Here is the inter­view (skip to 8:45 for the dis­cus­sion on the mosque):
The entire inter­view on this spe­cific topic con­sisted of Paul sup­port­ing the rights of pri­vate prop­erty and Han­nity con­demn­ing the alleged Islamist views of the founders of the mosque — and these views were repeated over and over instead of pro­gress­ing to dis­cuss the real issue at hand. Here are two exam­ples of quotes from the inter­view that sum­ma­rize their sentiments.
Han­nity: "The imam, while we believe in free speech, believes in a value sys­tem… he says he wants Amer­ica to be sharia-compliant. It's the antithe­sis of every­thing we believe in."

Paul: "The prin­ci­ple here is the private-property prin­ci­ple… If you own that land over there, you shouldn't be told what you can build there. If you want to rent it to any type of reli­gion, you should be able to."
As I wrote in a prior post ( see "Rhetoric of Rhetoric: Mean­ing in Pol­i­tics"), there is a cor­rect way to dis­cuss philo­soph­i­cal or polit­i­cal issues in an intel­li­gent, pro­duc­tive manner:
First, both sides state the facts and premises on which their argu­ments rest
Sec­ond, the sides, if war­ranted, dis­pute the other's facts and premises if they are believed to be inac­cu­rate (this can take a long time, and most dis­cus­sions never pro­ceed beyond this point). Lawyers, cor­rect me if I am wrong, but I believe this rhetor­i­cal process is sim­i­lar to the dis­cov­ery phase in the legal process
Third, both sides agree that the remain­ing — or exist­ing — facts and premises on both sides are correct
Fourth, each side attempts to prove, through logic and rhetor­i­cal argu­ment, that the facts and premises sup­port his conclusion
Fifth, one side even­tu­ally con­cedes to the other (or, in con­texts like a court of law, an out­side medi­a­tor — like a judge — decides that one side has proved its case better)
Of course, this is a sim­plis­tic sum­mary. But the gen­eral point stands. In the exchange between Han­nity and Paul, the rhetor­i­cal process never pro­ceeded beyond the first step out­lined above. Both sides merely stated their assump­tions over and over with­out tak­ing the dis­cus­sion to the next, intel­lec­tual step. I would have been pleased to see some­thing like this:
Paul: "Do you con­cede that the U.S. Con­sti­tu­tion guar­an­tees the own­ers of pri­vate prop­erty to man­age their prop­er­ties as they see fit?"
Han­nity: "Yes. Do you con­cede that the own­ers of the Ground Zero Mosque are Islamists who have anti-American sentiments?"
Paul: "Yes."
Then, both Paul and Han­nity could have had a con­ver­sa­tion that would have actu­ally been inter­est­ing and enlight­en­ing. After they would have agreed on both sides' assump­tions, they would have dis­cussed the true issue at hand regard­ing the mak­ing of a value judgment:
"What is more impor­tant: pro­tect­ing the rights of private-property own­ers or pre­vent­ing rad­i­cal Islamists from estab­lish­ing a pres­ence near Ground Zero in New York? And why should one be pri­or­i­tized over the other?"
(Note: I am not stat­ing whether I actu­ally agree with their premises. I am merely stat­ing how an intel­lec­tual con­ver­sa­tion would pro­ceed if these premises were accepted as valid.)
Arti­cle Pages: 1 2