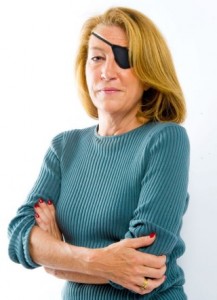 Note: This post is ded­i­cated to the mem­ory of Marie Colvin, an Amer­i­can war cor­re­spon­dent who was allegedly killed by the Syr­ian gov­ern­ment while cov­er­ing the upris­ing there. If you want to learn more about the lives and sac­ri­fices of war cor­re­spon­dents, I rec­om­mend watch­ing the doc­u­men­tary "Dying to Tell the Story," which I first saw in 1998 when I was a jour­nal­ism major at Boston University.
JERUSALEM — "The real fear is not that Iran will nuke us; it is that a nuclear Iran will have a greater abil­ity to spon­sor and com­mit ter­ror­ism in Israel and world­wide with­out hav­ing to fear sig­nif­i­cant retaliation."
That was a com­ment that an offi­cial at the Israeli For­eign Min­istry told me in flu­ent Eng­lish recently over din­ner and beers when I asked him whether the Israeli gov­ern­ment actu­ally thought that Iran was seek­ing a nuclear weapon and that it would use such a device to kill mil­lions of Israelis. (The offi­cial, of course, asked not to be iden­ti­fied on my blog, and I agreed.)
Israel is a small, dense coun­try — roughly the size of New Jer­sey in area, but long and skinny — and Jerusalem itself is smaller than most peo­ple think. You can walk any­where within roughly twenty min­utes. As I wrote in a prior essay on the con­trast­ing and polar­iz­ing extremes among Israelis, Jerusalem is poorer and more reli­gious than Tel Aviv, so many peo­ple choose to walk every­where rather than spend six shekels (roughly $1.60) on a bus ride. As a result of the size of the coun­try, it is some­what com­mon to encounter well-known peo­ple in one's day-to-day life here. I have seen Israeli movie stars casu­ally walk­ing down the street in Tel Aviv. Friends of mine here in Jerusalem have seen peo­ple includ­ing Prime Min­is­ter Ben­jamin Netanyahu (with a secu­rity entourage) come into a cafe at which they were sit­ting to grab a coffee.
I say this not to seem as though I have some secret source high in the For­eign Min­istry. (I was laid off of my jour­nal­ism career in Boston in 2007, and I have never been an offi­cial reporter in the Mid­dle East. Still, I write on pol­i­tics, cul­ture, eco­nom­ics, and Israel here from time to time since I will always be a jour­nal­ist at heart.) I had gone to a local pub to watch the Mac­cabi Tel Aviv bas­ket­ball game on a Thurs­day, and I wound up sit­ting next to the offi­cial, who had come to eat din­ner after work. I struck up a con­ver­sa­tion, and we talked for a while.