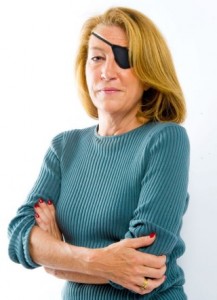 Note: This post is ded­i­cated to the mem­ory of Marie Colvin, an Amer­i­can war cor­re­spon­dent who was allegedly killed by the Syr­ian gov­ern­ment while cov­er­ing the upris­ing there. If you want to learn more about the lives and sac­ri­fices of war cor­re­spon­dents, I rec­om­mend watch­ing the doc­u­men­tary "Dying to Tell the Story," which I first saw in 1998 when I was a jour­nal­ism major at Boston University.
By Samuel Scott
JERUSALEM — "The real fear is not that Iran will nuke us; it is that a nuclear Iran will have a greater abil­ity to spon­sor and com­mit ter­ror­ism in Israel and world­wide with­out hav­ing to fear sig­nif­i­cant retaliation."
That was a com­ment that an offi­cial at the Israeli For­eign Min­istry told me in flu­ent Eng­lish recently over din­ner and beers when I asked him whether the Israeli gov­ern­ment actu­ally thought that Iran was seek­ing a nuclear weapon and that it would use such a device to kill mil­lions of Israelis. (The offi­cial, of course, asked not to be iden­ti­fied on my blog, and I agreed.)
I say this not to seem as though I have some secret source high in the For­eign Min­istry. I had gone to a local pub to watch the Mac­cabi Tel Aviv bas­ket­ball game on a Thurs­day, and I wound up sit­ting next to the offi­cial, who had come to eat din­ner after work. I struck up a con­ver­sa­tion, and we talked for a while.
Most Israelis I know will shriek with excite­ment on see­ing some­one famous or quasi-famous (and then post an excited update to Face­book or some­thing), but every time this hap­pens to me, I just want to ques­tion them. Yes, remem­ber that I am an online mar­keter whose first career was in news­pa­pers. I become intensely curi­ous about every­thing when­ever I ran­domly meet some­one inter­est­ing. And in the four years that I have lived in Israel, I have (politely) ques­tioned peo­ple includ­ing the For­eign Min­istry offi­cial, U.N. staff in Jerusalem, Arab-Israeli Chris­tians, and U.S. sol­diers sta­tioned in Israel for mys­te­ri­ous pur­poses on which they could not elab­o­rate (even "off the record").
Most of the time, the con­ver­sa­tions revolve around Iran since that is the news of the moment and the sit­u­a­tion is the "black cloud" hang­ing over the head of Israelis, even though most of them do not want to admit it. In addi­tion, I get understandably-worried e-mails from friends and fam­ily in the United States ask­ing whether I will be vapor­ized in a nuclear attack soon and if I want to go back to Boston or St. Louis. So, I ask every­one what they think because both the jour­nal­ist and the per­son in me want to know.
And I get everyone's sto­ries through a tried-but-true tac­tic that I learned when I was a Boston news­pa­per reporter and edi­tor: jokes and beer. Jokes are a way to make a per­son feel com­fort­able, and beer makes the truth come out. From the time that I was a bar­tender in Lon­don at the age of twenty to the times that I have spent as a reg­u­lar at pubs on three con­ti­nents, I can attest that alco­hol is indeed a "truth serum." In Boston, sources and gov­ern­ment offi­cials would open up over beer at a pub and the Boston Red Sox or New Eng­land Patri­ots game on tele­vi­sion. Here in Israel, I usu­ally do the following:
Strike up a con­ver­sa­tion with the per­son next to me. If he or she is not Jew­ish, I'll joke, "Then why are you in this crazy, god­for­saken part of the world?!" If the per­son is here on busi­ness or a non-Jewish tourist, I'll joke, "Make sure you have a hel­met for the rock­ets from Gaza!"
If the per­son is a Jew­ish tourist, I'll joke, "Then why not make aliyah [the term in Hebrew for mov­ing to Israel and becom­ing a cit­i­zen, like I did]?"
The point is that whether a per­son is, say, a guy from Wales here on busi­ness, a Japan­ese cou­ple tour­ing Jerusalem, or a group of young Jews vis­it­ing Israel on Taglit-Birthright Israel (the free, ten-day trip to Israel that any Jew aged 18–26 in the world can get), I want to hear everyone's story. When­ever I was a jour­nal­ist in Boston or an online-marketer now in Israel for The Cline Group, I love gath­er­ing a good story (of a per­son then or a com­pany client now) and then com­mu­ni­cat­ing it to the pub­lic. And jok­ing and being humor­ous is the best way to get some­one else to feel com­fort­able and "open up." Then, buy­ing the per­son a beer or chaser (the Israeli term for "shot") helps them to tell you what they really think.
Now, in regards to Iran, I have heard the most-interesting com­ments from the fol­low­ing peo­ple: The Israeli For­eign Min­istry offi­cial, an Israeli-Arab Chris­t­ian, and a U.S. Navy offi­cer. Since I am not an offi­cial jour­nal­ist any­more and do not have the time to be one, I can­not inves­ti­gate, con­firm, or deny these state­ments. I am merely pre­sent­ing them out of objec­tive interest.
The Israeli For­eign Min­istry. The first ques­tion I asked him was, "Does Israel think Iran is a ratio­nal actor or a fanat­i­cal regime?" The dif­fer­ence is cru­cial to under­stand. Dur­ing the Cold War, both the United States and the Soviet Union were ratio­nal actors — each wanted to sur­vive as a coun­try and pur­sue its inter­ests. As a result, nei­ther one would nuke the other because such an action would guar­an­tee its own destruc­tion in return. This was the prin­ci­ple of MAD (Mutually-Assured Destruc­tion), and it kept the peace (how­ever shaky it had been through the decades). The ques­tion today is whether Iran has the same atti­tude. And the answer, which no ones knows, is whether Iran views the world through a real­ist international-relations prism or an ide­al­is­tic one.
In the real­ist view, Iran wants to be the regional power in the Mid­dle East, and it is fight­ing with Turkey (see here and here) and Saudi Ara­bia (the coun­try with the two holi­est sites in Islam) for that role. (Egypt and/or Iraq had that role, but the coun­tries are in anar­chy and dis­ar­ray after the inter­nal rev­o­lu­tion and U.S. inva­sion, respec­tively, in recent years.) So, Iran would not nuke or engage in a sig­nif­i­cant war with Israel because its own mil­i­tary force and polit­i­cal sta­tus would be dec­i­mated as a result. A major war with Israel would result, regard­less of the dam­age to Israel, in a loss of the abil­ity of Iran to remain a lead­ing power in the region. Israel does not take threats or inva­sion lightly.
In the ide­al­is­tic view, how­ever, Iran is an Islamist coun­try that will do what­ever it takes to spread Islam and destroy Israel and the (Chris­t­ian) West. Just as busi­nesses have over­all goals and then form and enact strate­gies to achieve those goals, so do coun­tries. The real­ist par­a­digm says that Iran, like most coun­tries, will do what­ever it can to increase and pre­serve its power; the ide­al­is­tic one says that Iran will do what­ever it can to advance an idea. Which one do I think is accu­rate? More on that below.
Israeli-Arab Chris­tians and Mus­lims. My read­ers might think that Arabs and Mus­lims (not always the same thing) would love any attempt to hurt Israel. But they would be wrong. In just one exam­ple, I spoke with an Israeli-Arab Chris­t­ian whose day job is work­ing for the Vat­i­can in the Old City of Jerusalem. His com­ments again Iran were even stronger than I have heard from Israelis. Par­don my lan­guage, but I present thoughts here exactly as I hear them. "Don't trust the fuck­ing Per­sians," he told me in Eng­lish. "They will kill any­one who gets in their way." I do not know whether his com­ments were rooted in a generations-old his­tor­i­cal mem­ory of the Per­sian Empire con­quer­ing the Mid­dle East thou­sands of years ago or the fact that Pales­tini­ans are treated hor­ri­bly out­side of Israel still today, but I under­stood his opinions.
The Israeli-Arab Chris­t­ian told me that untold num­bers of Arab Chris­tians have left the Mid­dle East for West­ern coun­tries as a result of Islamic harass­ment. (It is eas­ier, he said, for Chris­tians to get visas and Green Cards than Mus­lims, and Arab Chris­tians tend to have more money and fewer chil­dren than Islamic Arabs, so they can tell gov­ern­ments that they will not need wel­fare.) As Jerusalem Post colum­nist Car­o­line Glick has noted as well, Arab Chris­tians are now rou­tinely per­se­cuted and attacked through­out the Mid­dle East. The Arab-Israeli Chris­t­ian told me that he loves Israel because he has com­plete free­dom here to prac­tice his reli­gion. (Although, I must note, it is report­edly ille­gal in Israel for Chris­tians to evan­ge­lize among Jews, but I have been unable to find con­crete details.)
It is not only the once-significant-but-now-declining num­ber of Arab Chris­tians who have some level of sup­port for Israel. A poll of Arabs (mainly Mus­lims) in East Jerusalem found that many of them would pre­fer to live in Israel rather than a future Pales­tin­ian state because life would be bet­ter here than there.
A polit­i­cal axiom in the United States is that "peo­ple vote with their pock­et­books," and peo­ple else­where, even the ideologically-rigid Mid­dle East, are often the same. When the Pales­tini­ans elected Hamas to have a major­ity in Par­lia­ment, they did so, accord­ing to polls, not because the wanted the ter­ror­ist group to wage war on Israel but because Hamas funded schools and hos­pi­tals while Fatah, under Yasser Arafat and oth­ers, diverted mil­lions of dol­lars in inter­na­tional aid into offi­cials' for­eign bank accounts and bought weapons rather than food.
And the fact remains that despite the dis­crim­i­na­tion like that which I have per­son­ally seen, Arabs in Israel have more free­dom and a bet­ter qual­ity of life than Arabs any­where else in the Mid­dle East. (Israel, per­haps para­dox­i­cally, wants to be both a Jew­ish state and a fully-democratic one.) In just one recent exam­ple, the Israeli ver­sion of the real­ity show "The Voice" fea­tured Dana Dor, a teenage Israeli-Arab girl who sang Coldplay's song "Fix You" in Arabic:
Dor's per­for­mances are not with­out con­tro­versy. Most Israelis with whom I have spo­ken think that she does not objec­tively have a good-enough voice and was advanced by judge Aviv Gef­fen out of so-called "polit­i­cal cor­rect­ness." (Gef­fen is an Israeli modern-rock singer whose biggest hit was "Machar (Tomor­row).") Still, it is true that no Jew­ish per­son in an Arab coun­try could ever sing a song in Hebrew on TV. Many Arabs in Israel do not want to see the coun­try be destroyed by Iran — in addi­tion to the obvi­ous fact that many would die in such an event (and be called "mar­tyrs" by Iran even though they had no choice in the man­ner of their deaths), Arabs in Israel have bet­ter lives and more free­dom than Arabs in Arab countries.
Those U.S. pun­dits and politi­cians who imag­ine an gigan­tic Islamic con­spir­acy rang­ing from the Mus­lim Broth­er­hood in Egypt to Israeli Arabs and Pales­tini­ans to the Syr­ian oppo­si­tion to Iran are paint­ing with too large of a polit­i­cal brush. More Mus­lims than Chris­tians have been killed by Islamists in recent years, just as more Chris­tians than Mus­lims in his­tory have been killed by fel­low Chris­tians. Minute dif­fer­ences within the same com­mu­nity often inspire more con­flict that the major dif­fer­ences between two unre­lated com­mu­ni­ties. (See the clas­sic Chris­t­ian joke here posted by the user Mar­row Man.)
In mar­ket­ing, you will often see the most-aggressive adver­tis­ing and pro­mo­tional cam­paigns by one brand against another that, for all intents and pur­poses, is the exact same thing — because it is very easy for the cus­tomer to switch from one to the other. Imag­ine that I am Col­gate, and I com­pete against Crest. We both sell tubes of white paste that fight cav­i­ties. In the end, it really makes no dif­fer­ence whether you, as the con­sumer, buy one tooth­paste or the other. So, I will design extrav­a­gant pack­ag­ing, attack Crest in adver­tise­ments, and maybe shave a few cents of the price to dif­fer­en­ti­ate myself.
Now, take this par­a­digm and apply it to pol­i­tics and reli­gion. The can­di­dates for the U.S. Repub­li­can pres­i­den­tial nom­i­na­tion, for the most part, are the exact same thing: They all repeat the polit­i­cal mantras of lower taxes, smaller gov­ern­ment, and con­ser­v­a­tive stances on social issues. Still, to dis­tin­guish them­selves from the oth­ers, they exag­ger­ate small details and increase the per­sonal attacks. (To be fair, Democ­rats do the same thing in their pri­maries.) In reli­gion, how­ever, the costs are often even higher. Sunni and Shi'a Mus­lims kill each other more than they kill Jews and Israelis — it is laugh­able to think that they could ever unite under a sin­gle author­ity and Caliphate. Turkey, even though the peo­ple elected a moderately-Islamist gov­ern­ment, is at odds with Iran. I could go on.
My point is that peo­ple who think Israel is fac­ing a united, Islamist front are sorely mis­taken. Saudi Ara­bia and Egypt (at least, per­haps, before the rev­o­lu­tion), would qui­etly cheer while Israeli jets were bomb­ing Iran, even if they could not sup­port Israel pub­licly out of domes­tic, polit­i­cal con­cerns. Power in inter­na­tional rela­tions in a zero-sum game. If Iran's power would decrease, then that of Saudi Ara­bia and Egypt would increase. The Iraq War only decreased Iraq's power while increas­ing that of Iran since the two had been ene­mies. Iran is a sin­gle, spe­cial issue.
So, what does Israel think the United States will do?
U.S. Navy Offi­cer. "The United States con­sid­ers Israel to be the great­est intel­li­gence risk."
That was what a U.S. Navy offi­cer newly-arrived in Israel told me. But before anti-Israel activists and anti-Semites (often, but not always, the same thing) use that quote to con­demn the coun­try, it is impor­tant to under­stand one thing: Every coun­try spies on every other coun­try all the time. It's a geopo­lit­i­cal prac­tice that every­one does but no one acknowl­edges. Israel is a coun­try that, rightly or not, has a "Holo­caust men­tal­ity" in which its sur­vival is con­stantly at stake. So, Israel has a moti­va­tion to col­lect as much infor­ma­tion as it pos­si­bly can.
And what does that mean in prac­tice? "Every time I go through Pass­port Con­trol here, I am flagged, and some­one will even­tu­ally find me and talk to me in an attempt to get infor­ma­tion, even if it's too sub­tle for me to real­ize," the offi­cer told me. "I just hope it will be a hot girl with black, curly hair and big breasts," he joked.
"Well, I'm sorry you got me!" I joked in response as I bought him a chaser. Although the offi­cer would not tell me too many details, he did say that the United States has sent a fleet of war­ships to the coast of Israel to help Israel to shoot down any incom­ing Iran­ian mis­siles and to attack Iran itself should a war would arise. Later that evening, I joked before I left to go home that I was going to call Bibi (the nick­name of Prime Min­is­ter Ben­jamin Netanyahu) with all of the infor­ma­tion. He laughed and gave the bar­tender ten dol­lars. "Tell the bar to save that and use it to buy beer for any U.S. sol­diers who come here in the future; I want to "pay it for­ward." I did. Ten dol­lars will buy three cheap beers in Israel, and I, as a dual cit­i­zen, always admire the sac­ri­fices of Amer­i­can and Israeli soldiers.
So, as a result of my con­ver­sa­tions, what do I think will hap­pen? I am not an expert; I just talk to peo­ple and, like Israelis them­selves, I have an addic­tion to the news. My thoughts:
U.S. Pres­i­dent Barack Obama and the U.S. gov­ern­ment in gen­eral are firmly com­mit­ted both to help­ing Israel and pre­vent­ing the rise of Iran
Even if Iran obtains a nuclear weapon — which I think will not occur as a result of crip­pling eco­nomic sanc­tions — it will not use it to attack Israel
First, U.S. pol­icy towards Israel has been gen­er­ally con­sis­tent for decades, and any cur­rent crit­i­cism of Obama is largely polit­i­cal pos­tur­ing and a dis­tor­tion of his opin­ions. Every U.S. admin­is­tra­tion — includ­ing those of George W. Bush and Barack Obama — has sup­ported a two-state solu­tion based on the 1967 cease-fire lines and land swaps to com­pen­sate for Israeli set­tle­ments. Those who think oth­er­wise have largely fallen for pro­pa­ganda com­ing mainly from the right wing.
Sec­ond, the inter­na­tional com­mu­nity has an inter­est in pre­vent­ing Iran from gain­ing more global power. After all, Iran allegedly bombed a facil­ity in Argentina and plot­ted to kill the Saudi Ara­bian ambas­sador in the United States. If Iran would have a so-called "nuclear umbrella," then there is no telling what the coun­try would be able to do after no longer need­ing to fear retaliation.
Ear­lier in this essay, I asked whether Iran is a ratio­nal actor or a fanat­i­cal regime in geopo­lit­i­cal terms. My answer is mixed. In my view, Iran has an ide­al­is­tic goal that it attempts to achieve through real­is­tic means. My rea­son­ing is sim­ple: You can­not spon­sor and export Islamism if you are dead. When Yasser Arafat, Fatah, Islamic Jihad, and oth­ers waged an intifada against Israel in the late 1990s and early 2000s, they manip­u­lated teenage kids into blow­ing them­selves up in suicide-bombing attacks. Arafat, of course, never sac­ri­ficed him­self per­son­ally. The same is true in demo­c­ra­tic coun­tries: Civil­ian pres­i­dents are often far too will­ing to send kids into wars in which their own lives would not be at risk.
Iran wants to become a regional power and con­tinue to inspire Islamism through­out the world. This much is obvi­ous, and any­one who thinks oth­er­wise is will­fully blind. How­ever, Iran would not have the abil­ity to do so if the entire coun­try were dec­i­mated in an Israeli attack. The mul­lahs who run Iran may have evil ambi­tions, but they are not stu­pid. They send oth­ers to die; they do not want to die themselves.
If Iran were to destroy Israel, its own coun­try would be destroyed in response. It would lose its abil­ity to influ­ence the world on a level of the Per­sian Empire. More­over, the coun­try is tee­ter­ing on the brink of eco­nomic col­lapse and social anar­chy. The recent move by SWIFT, the international-banking sys­tem, to stop Iran­ian banks from sell­ing oil will have a dev­as­tat­ing effect as well. Iran's econ­omy depends on oil, and any threat to that need will crush the coun­try. You can­not spon­sor Islamism world­wide if you do not have the money to pay for it.
So, as an Amer­i­can Israeli in Jerusalem, what can I say? To be hon­est, I am more annoyed with the con­stant stream of loud mil­i­tary planes and heli­copters fly­ing over my home and office every few min­utes dur­ing the lat­est rocket bar­rages from the Gaza Strip. I just want to work with­out inter­rup­tion. I really do not think much about Iran because a war or nuclear attack is extremely unlikely, in my opin­ion. Of course, I could be wrong — and per­haps I should heed the advice of my friends and fam­ily and return to the United States straight away.
Still, I remain in Israel partly out of Jew­ish sen­si­bil­i­ties and mainly out of a jour­nal­is­tic desire to see what hap­pens. Like Marie Colvin, I want to see what hap­pens and then tell the world. Whether I am in a pub or inter­view­ing peo­ple else­where, I love telling stories.
Samuel Scott is a for­mer Boston news­pa­per edi­tor who now lives in Israel and works as Senior Direc­tor of Dig­i­tal Mar­ket­ing and SEO Team Leader for The Cline Group. You can fol­low Scott on his per­sonal Face­book, LinkedIn, Google+, and Twit­ter accounts as well.
Thanks for read­ing! Don't for­get to sub­scribe to my rss feed and fol­low me on Twit­ter, LinkedIn, Face­book, and Google+. See my SEO & Inter­net mar­ket­ing keynote speak­ing page and con­tact me to visit your con­fer­ence or company!