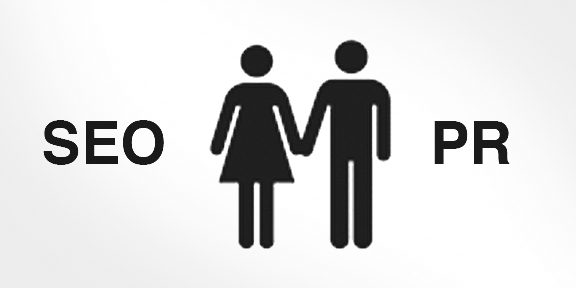 "SEO is dead."
Every time I see this phrase, I groan. The utterance often comes from someone who had been using so-called spam "black hat" or "grey hat" SEO methods and had then been penalized by Google. To them, all of the "SEO work" they had been doing had been wasted.
Such people do not truly understand search-engine optimization – it is a collection of best-practices in numerous areas that collectively aim to result in "getting found" in Google and then obtaining high levels of traffic and conversions. And as the search engine alters its algorithm, so must SEO adjust. "SEO" can never die – it just changes.
To put it simply: Google rewards websites that do "X" – whatever that may be. SEO, then, aims to do "X" as well. And much of what "X" requires today is actually public relations by another name.
Building a Brand Online for SEO
As Savoo Head of PR and Partnerships Ed Fleming notes in a story on Search Engine Journal:
Why did the decision maker want us to take this strategic approach to external communications? Well, all of the above suggested reasons, but also because we believe this is a long-term SEO play. The more friends we have out there providing us with links and social media mentions, the more chance there is of Google trusting and respecting our site, seeing us as a genuine 'brand'.
Hiring an "SEO person" and merely telling him or her, "Optimize our website and start building links!" does not work anymore. If your company aims to capitalize on search-engine traffic, then you need a PR strategy to complement your SEO plan because "X," as mentioned above, now requires the building of a strong brand on the Internet.
When you develop an off-page SEO strategy after optimizing your website, there are now two paradigms that consist of two different types of tactics. The first no longer works, and the second will grow your Internet footprint and Google rankings into the future:
The old SEO paradigm: link exchanges, e-mail requests for links, buying links, directory submissions, article directories, forum comments, and exact-match anchor text
The new, PR-based SEO paradigm: company partnerships, social-media sharing, content marketing, individual-curator lists, guest blogging, community engagement, and co-citations
Which one are you using?
Before we go into more detail, keep this excerpt of a blog essay by Everett Sizemore at seOverflow in mind:
I won't go into the details of how all of this was done, or what it takes to get someone from your company, or an article about your company, on CNN, ABC, Fox, NBC, NPR, USA Today, New York Times… (all of which we did), but let's just say if I had to choose between your average link builder and an expert PR professional who knew how to approach and interact with media outlets and presented well on camera, I'd go for the public relations person any day of the week.
How to Use PR to Help Your SEO
In an October 2012 webinar, SEOmoz co-founder and CEO Rand Fishkin described the old ways to get links as "building them, buying them, getting them, forcing them, pushing them, [and] dropping them." In short, it was what you do rather than what others give you. Now, the best practice is to earn links. And you need PR to do that.
Here, we will present Fishkin's webinar to introduce and elaborate on his main points on off-page SEO and then add more of our own. As you will see, the overall idea is to focus on people, not links.
Link Exchanges vs. Company Partnerships. Reciprocal links in and of themselves are not bad; they are just not that effective. (But being part of a massive link-exchange, especially after Google's Penguin Update, to manipulate search engines is a terrible idea – see a post by Neil Patel of QuickSprout and another by Markus Jalmerot of SEO Specialist.) Instead, companies can partner with non-competing firms or sponsor non-profit, charitable organizations. The resulting links, branding, and authority come in a natural way that Google likes. You just need to public relations to build such partnerships.
E-mail Requests vs. Social-Media Sharing. Nearly every website owner still receives countless e-mails asking for links even though 99.99% are marked as spam or immediately deleted. (A practice that is just a little better is "cold calling" people over e-mail to inform them of great content that they may like – and to which they may want to link.) Today, a good way to gain links and online mentions is to develop followings and relationships on social media long before you even start to create content. Then, once you are known, the people who follow you will be happy to link to and share your content. You just need public relations to develop such followings and relationships.
Buying Links vs. Content Marketing. As Search Engine Land Editor-in-Chief Danny Sullivan notes in Entrepreneur magazine, don't buy links (that pass "link juice"). Ever. Google does not like any paid, artificial influence on its search results (unless it is the company's own PPC ads, of course). Instead of giving dollars to websites to get links, give them great, free content – with a link back to your site – instead. You just need public relationships to select the best targets and convince them to publish your stuff.
Directory Submissions vs. Authoritative Lists. A still-common practice in too many SEO firms today is that a given person will submit to "X" number of directories each day or week. And it's largely ineffective because most directories are, to be blunt, junk. Say that you are a Boston restaurant. If you were Google, which would you think is more authoritative: a link to you from a quality, human-edited list in that niche (see here, here, here, and here) or a link from some random online directory that probably accepts every listing? You just need public relations to convince such list curators that you are worthy of inclusion.
Article Directories vs. Guest Blogging. When I want to review the latest marketing news, I read thought-leaders including Geoff Livingston, Peter Shankman, and Brian Solis. I do not go any of the websites that host thousands of generic articles. Google prioritizes in the same way. (If you use article-spinning software and article-marketing websites, even after Google's Panda Update, read these posts by Zac Grace of Dejan SEO and Barry Adams of Search News Central.) Instead of writing for a useless article directory, publish guest posts with links to you. You just need public relations to get the author to accept your content since any worthwhile writer receives countless requests all of the time.
Forum and Blog Comments vs. Community Engagement. How many times do you read a popular blog or forum and still see many comments with something such as "buy prescription drugs online" where the name of the author (and link to the website) would be? As Chris Crum notes at WebProNews, that does not help SEO anymore because links in the comments of most blogs and forums have not passed "link juice" for years. Instead, build a great online community yourself for your industry, company, or customers. Your community, once it grows over time, will attract links and build your brand's authority online. You just need public relations to create and manage one.
Mining Competitor Links vs. Content Analysis. A common practice is to analyze the backlinks of the website that ranks first for a given keyword. Then, once you see that it has links from websites "X," "Y," and "Z," you would develop strategies to get links from the same sites as well. But those websites might not even be that relevant or useful – even to the website that already has the high rank. (As Julie Joyce notes at Search Engine Watch, the best links are from major media outlets and authoritative sites in your specific sector or niche.) A better way is to look at a relevant site's backlinks and see which types of content and other items are garnering a lot of attention. Then, aim to create and promote similar content. You just need public relations (and content creation) to do so.
Exact-Match Anchor Text vs. Co-Citations. In the "old" SEO days, the goal was to have as many links consisting of a desired keyword pointing to you as possible. But that does not look natural. When people link to a website, they typically make the name into a link. And Google knows that. After the company's Penguin update, websites whose links consist mainly of what is called "exact-match anchor text" are at great risk of being penalized for unnatural link patterns. Now, Google is predicted to focus more on what is being termed co-citation or co-occurrence by people including Bill Slawski of SEO by the Sea. The basic idea: What words, phrases, and terms appear prevalently in the pages of websites that contain links to (or otherwise mention) your website? You now stand a good chance to rank for them.
The key is to alter your company's messaging and positioning to include your SEO keyword targets and make sure that any PR pitches result in the desired phrases being used in any mention. You just need public relations to make that happen.
Quantity of Links vs. Quality of Links. Links has often been thought of a numbers game. If a person uses SEO tools to see that a competitor has 30,000 links, then his goal is often to get 35,000 links. But we have personally seen many sites outranking others despite having far fewer links. Ten links gained in a month from authoritative websites in your niche is much better than 1,000 links in a month from junk directories or the other methods we have described. You just need public relations through the strategies we have outlined to earn them.
Keyword Stuffing vs. PR-Based Messaging. The old method of keyword stuffing – repeating terms in page titles and text in a way that makes it seem unnatural to a human reader – a sure-fire way to get your website penalized. Just see what Matt Cutts, the head of Google's web-spam team, said himself back in 2007. You do not need to beat Google over the digital head with keywords – the search engine knows the subject matter of your website unless your designer has severely messed up. Instead, write your website's meta titles, meta descriptions, and content in line with your PR and messaging. (Just sprinkle the keywords around lightly.) After all, the whole point of search-engine marketing is to sell, right?
No, SEO is not dead. It has just changed to the point where the top-ranking websites are those that use public relations and related tactics effectively to get mentioned throughout the Internet by major news outlets and reputable authorities in their niches. When you assemble a team to improve your SEO and increase relevant traffic to your website, public relations is one of the most-important parts.
The kicker: All of these strategies have actually always been the best ways to increase search-engine rankings over the long-term. The only reason that the old methods had also worked – until now – was because Google had not yet figured out how to change its algorithm to weed out the websites using those tactics.
Now in July 2013 and beyond, it is crucial that your SEO strategy matches what you should have been doing all along – building and promoting a quality website and brand through methods such as public relations.
Thanks for reading! Follow me on Twitter. See my marketing speaker page or marketing workshop page to have me visit your conference or company!