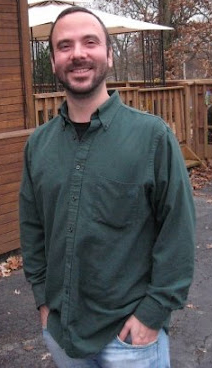 Samuel Scott is Senior Direc­tor of SEO and Dig­i­tal Mar­ket­ing at The Cline Group. His career has spanned more than ten years in print and online jour­nal­ism, online pub­lish­ing, entre­pre­neur­ship, and all aspects of Inter­net mar­ket­ing. Scott cur­rently devel­ops and directs the exe­cu­tion of inte­grated digital-marketing strate­gies for agency clients. He also con­tributes to pub­li­ca­tions includ­ing Moz and the Times of Israel and has been quoted or cited by out­lets includ­ing Search Engine Land, The New York Times, and CIO.
After spend­ing more than thirty years on three con­ti­nents, he has had expe­ri­ences including:
Being the youngest per­son ever to work for his home­town news­pa­per (age 17) and later to be the editor-in-chief of a Boston news­pa­per (age 23)
Run­ning an entire non-profit orga­ni­za­tion as exec­u­tive direc­tor (age 25)
Becom­ing the youngest stu­dent in the his­tory of the Suf­folk Uni­ver­sity Exec­u­tive M.B.A. pro­gram (age 26)
Mov­ing more than 10,000 miles to a coun­try where he did not know the lan­guage at all and suc­cess­fully learn­ing an entirely-new indus­try (online mar­ket­ing) on a global scale (age 28)
Becom­ing Man­ager of Dig­i­tal Mar­ket­ing and Com­mu­ni­ca­tions for a world­wide mar­ket­ing and

PR

firm, work­ing with clients across a wide range of sec­tors and indus­tries in the United States, Europe, and the Mid­dle East while build­ing and mar­ket­ing his own web­sites (age 30)
Get­ting pro­moted to Direc­tor of

SEO

&

Dig­i­tal Mar­ket­ing (age 32) and then to Senior Direc­tor (age 33)
Even though I was left jour­nal­ism offi­cially in 2007, the heart of a reporter never dies. Today, I still use my love of gath­er­ing infor­ma­tion and telling sto­ries in my global mar­ket­ing career. I lis­ten to other peo­ple — and now, my company's clients — and then tell their sto­ries online.
If you want to hear the sto­ries, fol­low my site's RSS feed and my social-media pro­files! (Note: My thoughts any­where do not nec­es­sar­ily reflect the opin­ions of The Cline Group.)
Con­tact: sjsc­world­wide (at) gmail.com