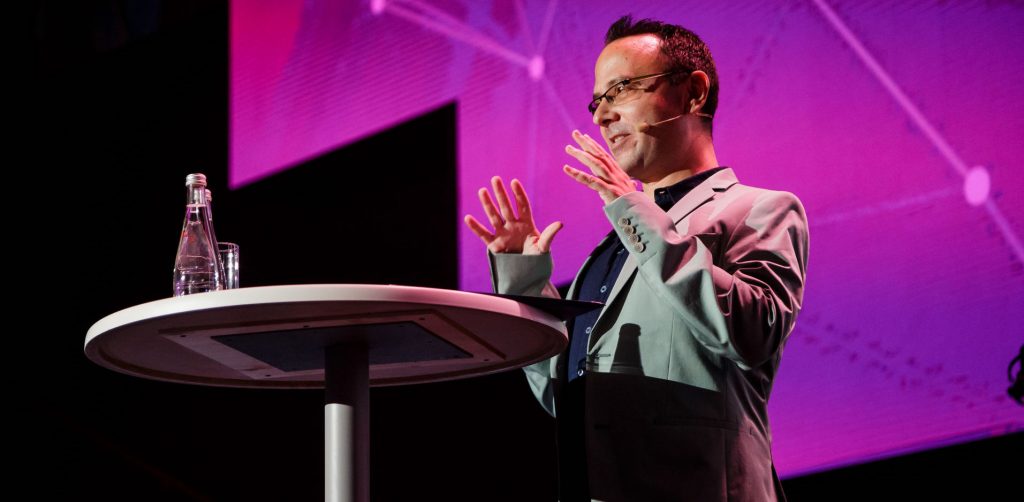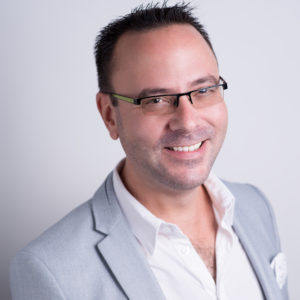 A former journalist​, consultant, and director of marketing in the high-tech industry, I am now a professional marketing workshop facilitator as well as a speaker and the writer of The Promotion Fix column for the global marketing magazine The Drum.
Born and raised in the United States, I am now based out of Tel Aviv. Quick link! Download his workshop one-pager now (PDF).
—
Workshops
Samuel gives marketing workshops at conferences and companies on the following topics:
Marketing 101 — an introduction into marketing and communications that covers customer-facing research, product-market fit, segmentation, pricing, positioning, messaging, promotional tactics, media mixes, and measurement
Marketing communications — how to create the most effective and efficient marcom campaigns and incorporate them into your overall marketing strategy
Media relations and publicity — how to create a media relations plan from research to publication and reporter targeting to pitching stories to measuring the right metrics
SEO — how to get found in organic search results for relevant queries that relate to you, your product, the solutions that you provide, and the questions that you can answer as well as how to ensure stable, long-term growth without risk of Google penalties and what website technical issues to address

Why You Should Hire Samuel to Give a Workshop
If you hire people who work at agencies to give workshops, they will use the time to promote their services. If you hire people who work in-house at companies, they will use their workshops to promote their products. As an independent columnist and speaker, Samuel Scott has nothing to sell except his own ideas and thoughts on the industry. His talks contain his neutral and unbiased insights.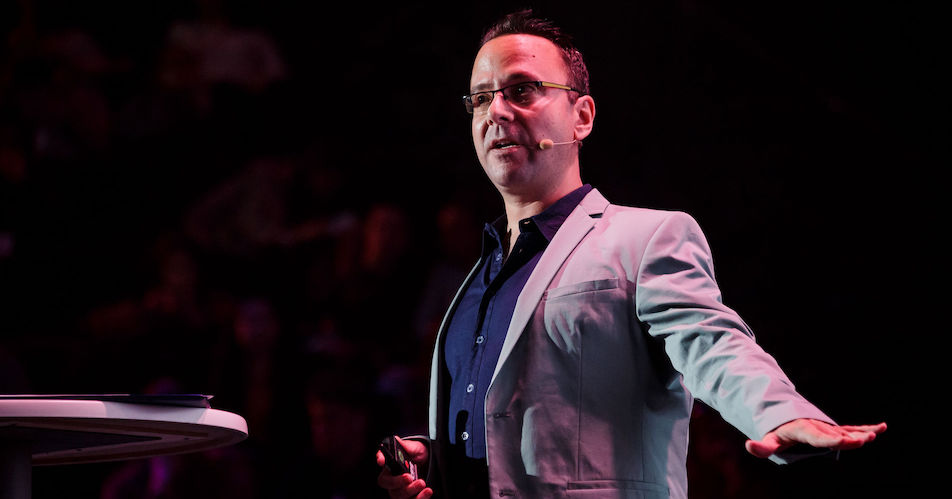 Examples of Presentations and Talks
The Biggest Lies That the Ad Tech World Tells Itself — (dubbed in Russian)

My keynote at the Synergy Digital Forum in Moscow, Russia, in May 2018. He counters the arguments that consumers want personalised ads, mediums do not matter, short-term results are the most important, targeting solves the problem of waste, adtech saves money by cutting out the middlemen, and brand building can be ignored. This speech is dubbed in Russian, but the transcript and deck are here.

The Biggest Myths in Marketing

My keynote talk in Helsinki, Finland, on the myths that TV and radio are dead, that Big Data is the future of marketing, that people want to have relationships with brands on social media, and that "content" is "king."

Breaking Through the Digital Wall

My keynote talk in Tel Aviv, Israel, on how we should look beyond content marketing, inbound marketing, and social media marketing to integrate traditional and digital marketing in a real way. After a brief remark in Hebrew, the rest of the speech is in English.
Interviews
As Seen At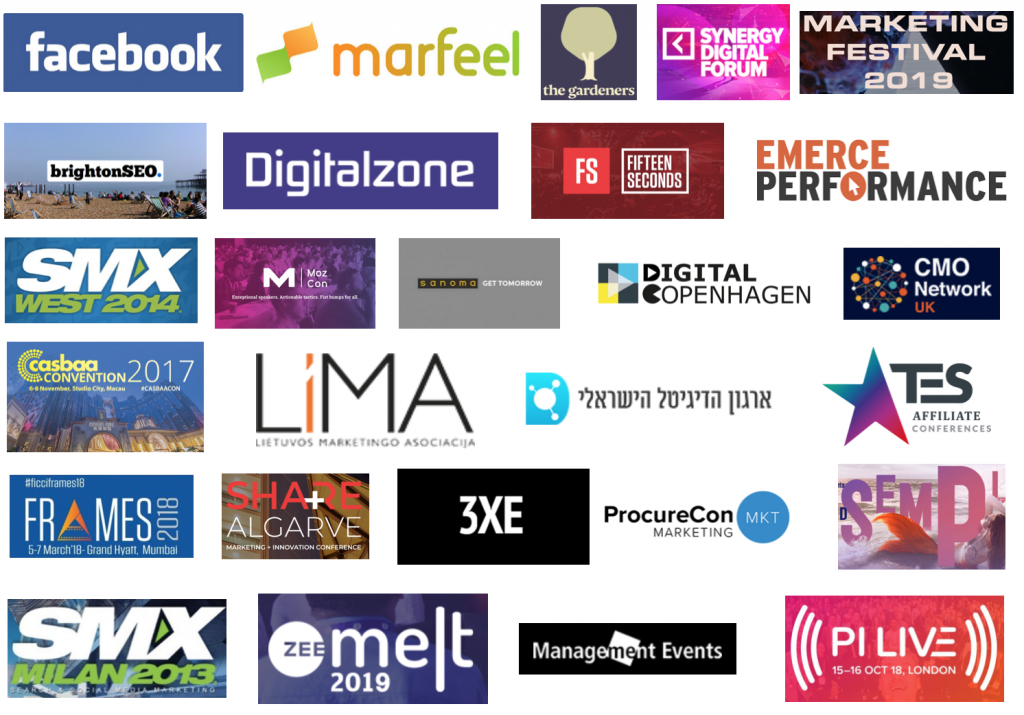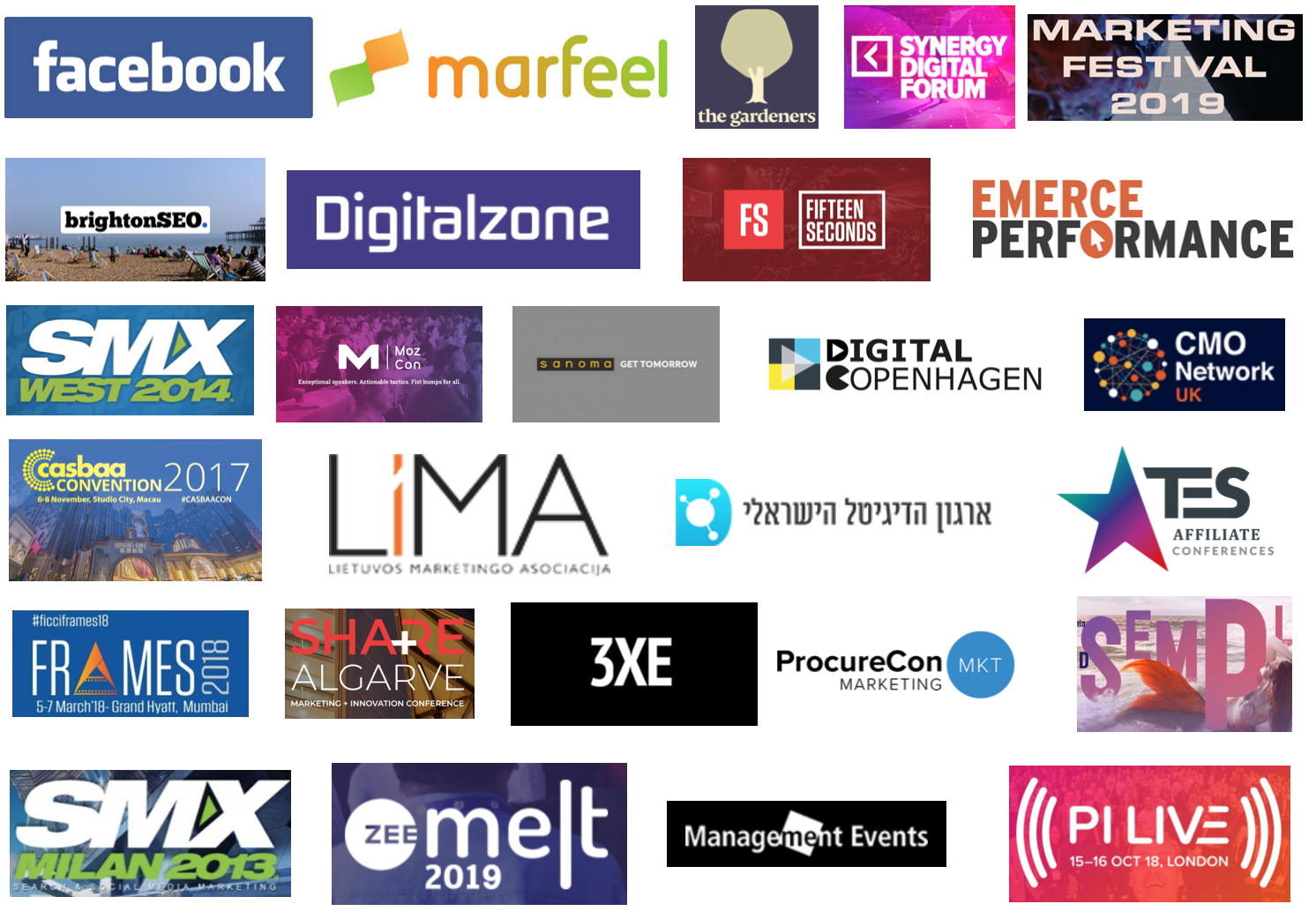 As Seen In


My Future Schedule
If your company or organization would like an appearance while I am in your area, contact me ASAP at sjscworldwide@gmail.com so I can make the necessary arrangements!
A direct link to my calendar is here. A text list is below the calendar embed.

2019
March 20-22 — Prague, Czech Republic — Marketing Festival
March 25-26 — Moscow, Russia — Synergy Digital Forum
March 27-30 — Johannesburg, South Africa  — TBA
April 1-3 — Vilamoura, Portugal — Share Algarve
May 1-3 — Miami, Florida — TBA
May 6 — Huntington Beach, California — Apartment Internet Marketing Conference
May 8 — Stockholm, Sweden — Industry Forum, Banking and Insurance
May 30-31 — Mumbai, India — Zee Melt
June 11 — Zwolle, the Netherlands — Industry Forum, Retail
June 12 — London, England — ProcureCon
June 28 – July 1 — Helsinki, Finland — TBA
September 4 — Stockholm, Sweden — 600 Minutes
September 25 — Bussum, the Netherlands — 600 Minutes, Customer Experience
October 2 — Stockholm, Sweden — Digital Business Strategy
October 8 — Stockholm, Sweden — Industry Forum, Retail
October 23 — Helsinki, Finland — Future Customer Experience
November 20 — Stockholm, Sweden — 600 Minutes, Executive Marketing
November 27-29 — Portoroz, Slovenia — SEMPL
December 5 — Oslo, Norway — 600 Minutes, Customer Experience
December 11 — Frankfurt, Germany — 600 Minutes, CMO
Contact Me for Workshops
E-mail: sjscworldwide@gmail.com
UK phone: +44 20 8144 5815 (event organizers only)
US phone: +1 617 505 4378 (event organizers only)
Skype: sjscott80